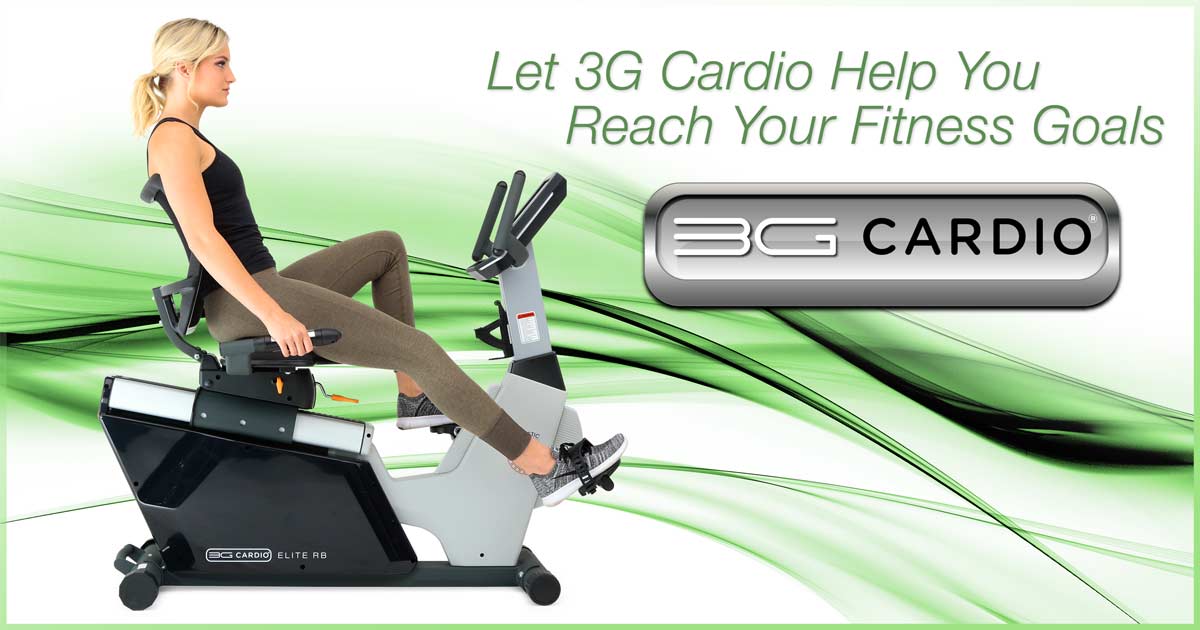 Taking the first step is often the hardest part when it comes to making healthy lifestyle changes.
After consulting with a doctor or licensed athletic trainer to assess your fitness level, come up with a plan.
If you have struggled to improve your fitness level, here's a "Great Eight" list from the Mayo Clinic of suggestions to design a successful fitness program:
Consider your fitness goals
Create a balanced routine
Start low and progress slowly
Build activity into your daily routine
Plan to include different activities
Try high-interval intensity training
Allow time for recovery
Put it on paper
Also important is assembling your equipment, the Mayo Clinic emphasizes.
"If you're planning to invest in exercise equipment, choose something that's practical, enjoyable and easy to use," the Mayo Clinic reported in a recent news article.
The 3G Cardio Company based out of Phoenix, Arizona has award-winning treadmills, exercise bikes and vibration training machines to help you reach your fitness goals. 
3G CARDIO ADVANTAGE
Setting up a home gym, or upgrading your current space is a great way to get in shape and shed pounds.
A home gym gives you countless options and provides optimum convenience. It doesn't take as much space as you'd think to set up an effective home gym.
If you're thinking about dedicating a room to fitness, a 10×10 or 10×12 space will work out fine. Many people have that size room available. A spare bedroom, a super-size master bath with lots of extra room, or a garage or basement space could all be good choices.
The 3G Cardio Elite Runner Treadmill and 3G Cardio 80i Fold Flat Treadmill were recommended on RunnersWorld.com for being among Amazon's Best Black Friday Deals. They will fit in most exercise rooms.
3G Cardio treadmills are solid, reliable machines, which create positive customer feedback in order to receive accolades like being recommended by Runner's World.
Runner's World praised the 3G Cardio Elite Runner Treadmill by writing:
"Get this gym-rated treadmill to turn up your home gym. It features details catering to runners with an oversized deck, 4.0 HP motor, thick and soft orthopedic belt, and pre-programmed courses."
When it came to the 3G Cardio 80i Fold Flat Treadmill, Runner's World wrote:
"Runners living in tight quarters will love this super compact treadmill that folds down to almost nothing (can even fit under a bed!) and has wheels so you can easily push out of the way."
The 3G Cardio Elite Runner Treadmill ($3,399) is a full-size, commercial quality machine that sells for thousands less than comparable models. The 3G Cardio 80i Fold Flat Treadmill sells for $1,799 and there is also a Pro Runner ($1,899) and Lite Runner ($1,099) model to choose from. Check 3GCardio.com for sale prices! 
3G Cardio also has award-winning recumbent and upright bikes, as well as vibration training machines.
COST
If you've read this far, you might be wondering about the price tag at this point.
A treadmill can range in price from $1,000 to $10,000. Around $1,000 is also the starting point for a good quality exercise bike or vibration machine, but you can spend thousands more on those machines as well.
Buyer beware when it comes to purchasing exercise equipment in big-box stores. You want to buy from someone who can explain how machines work and all the electronic settings. 3G Cardio also has warranties on its products that are among the best in the business. If you buy fitness equipment at a super cheap price, but it breaks and the warranty is poor, have you really "saved" money?
3G Cardio has highly trained sales associates available by phone 888-888-7985 or email support@3gcardio.com to answer questions before and after the purchase. 3G Cardio can also arrange for trained fitness equipment technicians to go to your home or office to set up or repair equipment.
NOTE: Consult a doctor or certified fitness trainer before starting any new workout program to determine if it's right for your needs. This is especially true if you (or your family) have a history of high blood pressure or heart disease. If you experience faintness, dizziness, pain or shortness of breath at any time while exercising you should stop immediately.