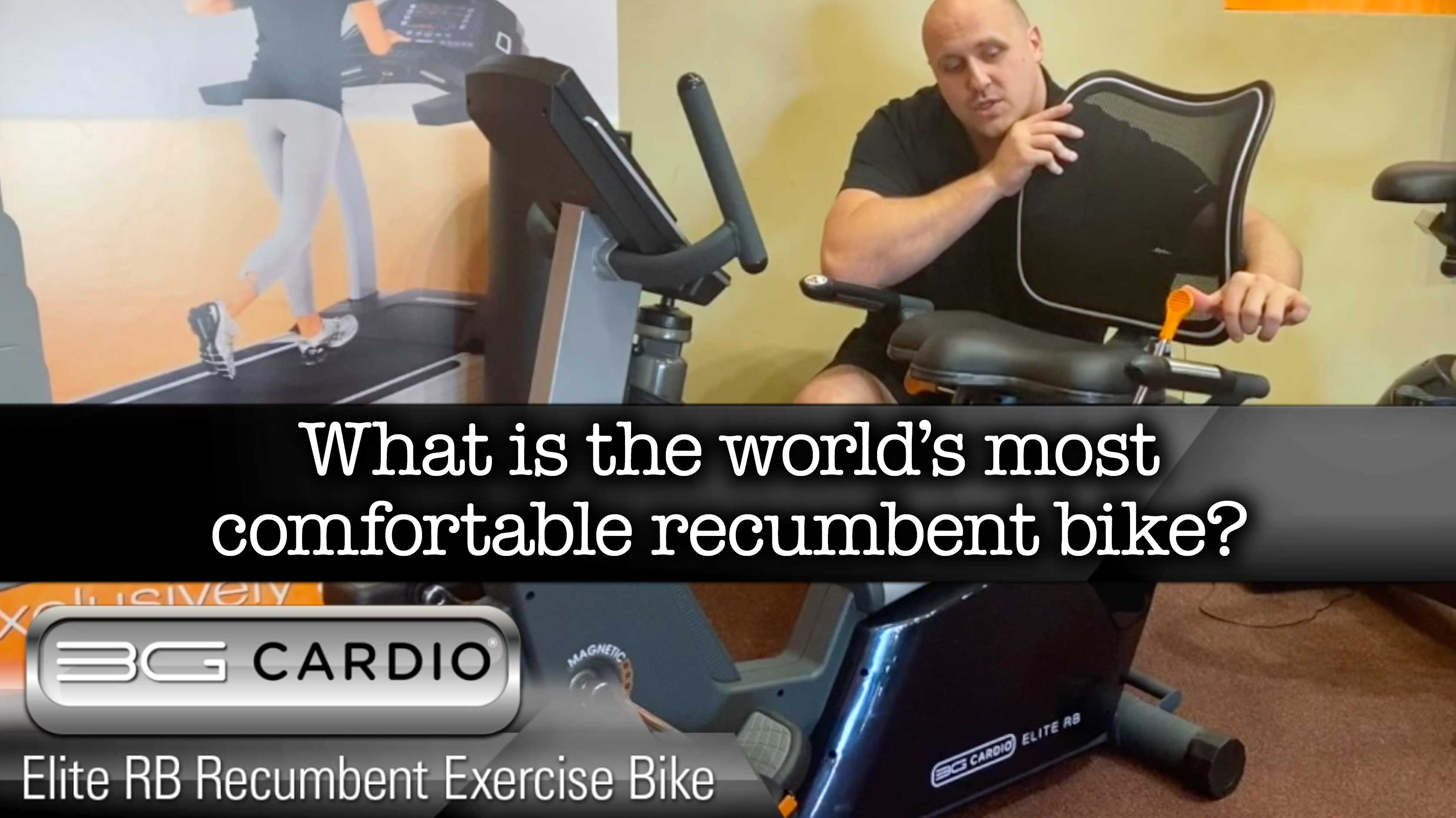 Watch our Elite RB Recubment Video:
The designers of the 3G Cardio Elite RB Recumbent Bike can make a strong claim to call it "the most comfortable recumbent bike ever built."
Fitness reviewers and countless satisfied customers have agreed with that statement.
A unique Q-factor pedal spacing helps make it a bike that people of nearly all shapes and sizes can use with great comfort.
The 3G Cardio Elite RB Recumbent Bike fly wheel is located under the seat, a design that enables the width between the pedals to be narrower than other bikes on the market. That helps provide much better comfort.
Most recumbent bikes have the fly wheel under the pedals, which requires a wider space.
"Comfort is King" with the 3G Cardio Elite RB Recumbent Bike, which retails for $1,799 (check www.3gcardio.com for special deals).
World's most comfortable recumbent bike
Recumbent exercise bikes are recommended to avoid stress on joints and to experience better overall comfort when exercising. With that in mind, the 3G Cardio designers went all out to make it as comfortable as possible.
Because of the compact, low-profile engineering, users can easily step through to get on or off the bike. It's also more comfortable to pedal.
The 3G Cardio Elite RB Recumbent Bike is a small and compact bike, but it's also extremely sturdy and durable with a 3-way adjustable mesh back seat rest and super comfortable seat pad.
Shop Elite RB Bike