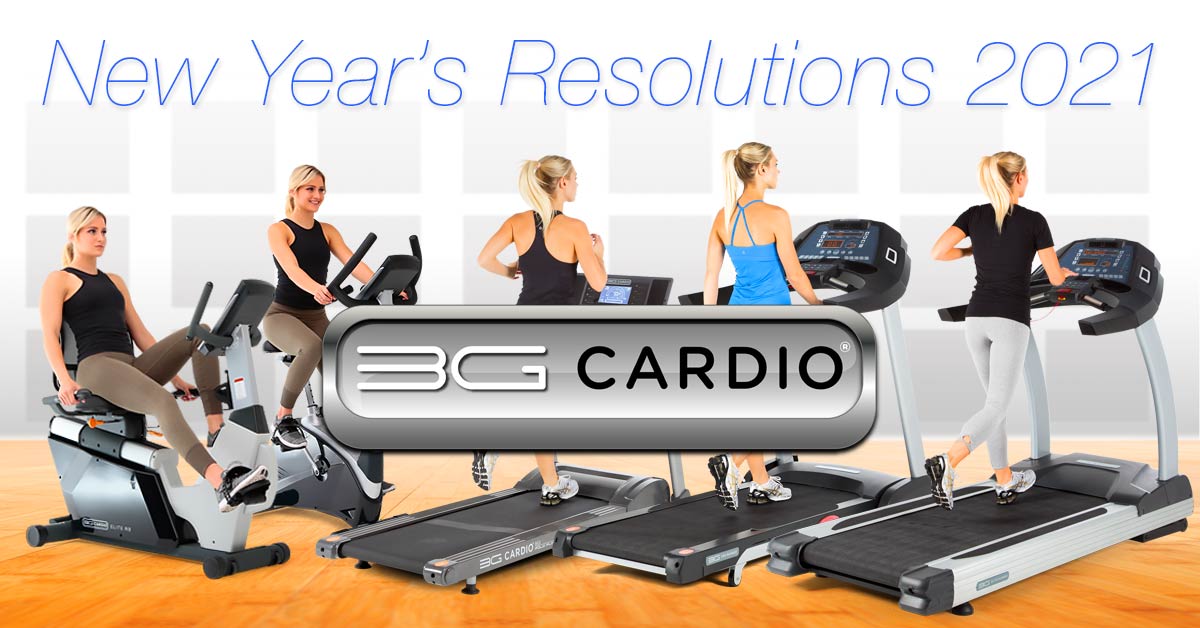 3G Cardio can help people fulfill New Year's resolutions for 2021.
Lots of people have good intentions and the end of a year is the most popular time to assess where your life's at. Exercising more and losing weight are always at or near the top of the list for resolutions.
However, we all know it can be hard to follow through on goals we set.
3G Cardio can help people fulfill New Year's resolutions for 2021.
Setting up a home gym, or upgrading your current space is a great way to get in shape and shed pounds.
A home gym gives you countless options and provides optimum convenience.
You could roll out of bed and tune up the heart, lungs and muscles. Or, exercise more around midday or at night.
However, thinking about setting up a home gym can lead to lots of questions.
What machines should you buy? How big a space is required? Where should the gym be set up? How much should you spend?
3G Cardio has you covered.
3G Cardio has highly trained sales associates available by phone
888-888-7985
to answer questions before and after the purchase.
Visit 3gcardio.com or call and talk to a highly trained sales associate to find award-winning equipment at a variety of price points to fit most needs and budgets.
The 3G Cardio Elite Runner Treadmill and 3G Cardio 80i Fold Flat Treadmill were recommended on RunnersWorld.com for being among Amazon's best treadmill Deals. Also, ask about special savings, six months same as cash financing and White Glove delivery and home installation.
3G Cardio treadmills are solid, reliable machines, which create positive customer feedback in order to receive accolades like being recommended by Runner's World.
Runner's World praised the 3G Cardio Elite Runner Treadmill by writing:
"Get this gym-rated treadmill to turn up your home gym. It features details catering to runners with an oversized deck, 4.0 HP motor, thick and soft orthopedic belt, and pre-programmed courses."
When it came to the 3G Cardio 80i Fold Flat Treadmill, Runner's World wrote:
"Runners living in tight quarters will love this super compact treadmill that folds down to almost nothing (can even fit under a bed!) and has wheels so you can easily push out of the way."
3G Cardio also has award-winning recumbent and upright bikes.
Watch the Elite RB Recumbent Bike
Watch the 80i Fold Flat Treadmill