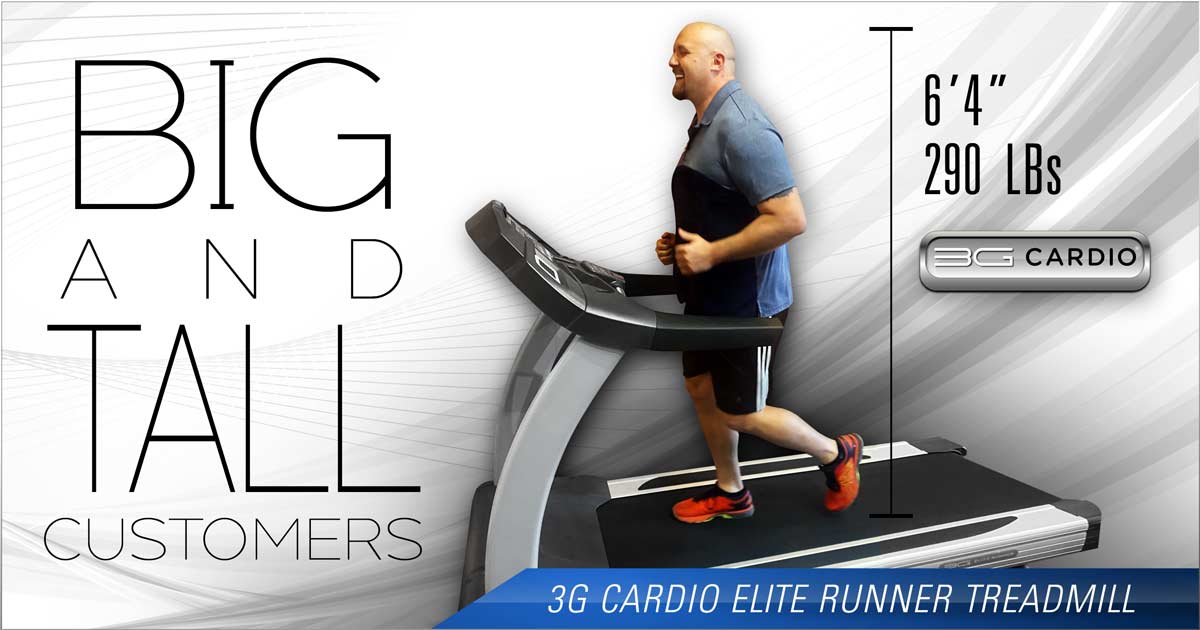 Big and tall people require a bigger, sturdier treadmill.
The 3G Cardio Company based out of Phoenix, Arizona produces treadmills that can give big and tall men and women a great workout.
The 3G Cardio Elite Runner Treadmill and 3G Cardio Pro Runner Treadmill have both won a bevy of Best Buy Awards. They've also been honored for being great for tall runners.
With more people than ever before looking to exercise at home due to the COVID-19 pandemic, it's important to get the right treadmill to meet your needs if you're going to invest thousands of dollars.
The 3G Cardio Elite Runner Treadmill (MSRP $3,999, check 3Gcardio.com for sales) has one of the most powerful motors on the market, giving big and tall users plenty of power with a 4 CHP motor.
The deck supports a person weighing up to 400 pounds, which is also at the high end for treadmills.
The 22 x 62-inch deck provides plenty of room to move, with a soft, ergonomic Ortho Flex Shock suspension system to reduce stress on joints as you walk or run.
Challenge yourself with speed adjustments up to 12 mph and an incline up to 15 percent.
At one point or another, many of us have probably run on a treadmill that's shaky or wobbles. It's no fun and you're not as likely to keep using it, especially if you're big and tall.
The 3G Cardio Elite Runner Treadmill will support you.
So lace the sneakers up and then hop on for a walk or run – just make sure you give yourself enough headroom wherever you choose to set the treadmill up. The step up height from floor to top of treadmill belt is 7.5 inches.
3G Cardio fitness editor Aaron Dorksen's blog deals with a variety of fitness topics, ranging from workout tips, motivational ideas and feature stories on how exercise impacts people's lives. Consult a doctor before making any significant changes in your exercise routine or diet.
Watch the Elite RB Recumbent Bike
Watch the 80i Fold Flat Treadmill