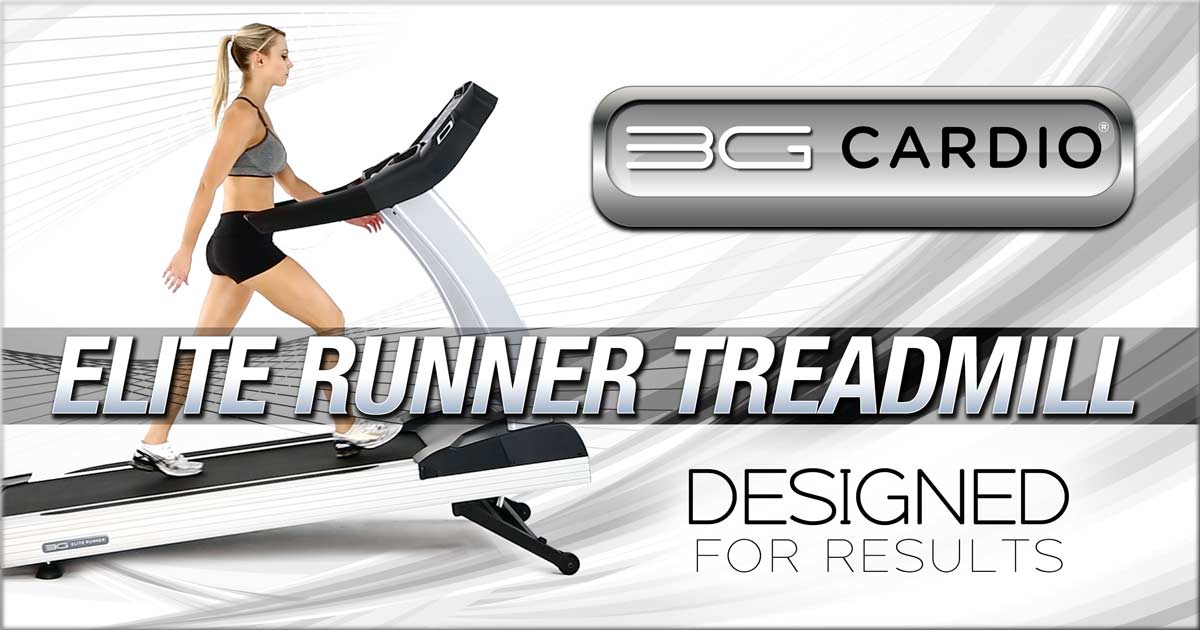 If you were going to design a treadmill for a home gym, what would you want?
Most people would ask for a sturdy machine, which doesn't make a lot of noise.
It would have to be comfortable to run on. Easy to program. Built to last. And, it wouldn't break the bank to purchase.
Those characteristics sound like common sense for a treadmill design, but it's hard to find them all in one machine.
The designers at 3G Cardio built just such a treadmill about a decade and they've continued to improve it year after year: the extremely popular, award-winning 3G Cardio Elite Runner Treadmill.
The 3G Cardio Elite Runner's long list of awards and great reviews includes Best Buy honors from the Fit Prof and BusinessInsider.com, five-star reviews on Amazon and 4 1-2 stars out of five from treadmillreviews.net.
Treadmillreviews.net writer Amanda Brooks commented:
"As the top model in the 3G Cardio series of treadmills, retailing for just under $4,000, the Elite Runner is designed with a high performance 4.0HP DC motor and large 3-inch rollers for an incredibly quiet, smooth operation. And for comfort, this model was equipped with an advanced Ortho Flex Shock Suspension System and a spacious running area of 22″ x 62″, well above the average dimensions."
Brooks' final verdict on the 3G Cardio Elite Runner: "The Elite Runner treadmill is a well-made piece of equipment that is more like something you would find in a gym rather than at home. You can easily save over $1,000 and go with the 3G Cardio Pro Runner model, but the durability and stability of this elite model is well worth the money. The console on this model is also equipped with audio capabilities while the other models are not."
3G Cardio knows that many people have their own electronics already, such as big screen TVs, or stereos to be entertained by while exercising. Or their iPads can be hooked into a treadmill. With that in mind, 3G puts its emphasis on the construction and performance of its treadmills, not fancy "bells and whistles" that can jack up the prices.
3G Cardio backs up the Elite Runner with one of the best warranties in the industry.
The Elite Runner treadmill comes with a residential warranty of 2 years on labor, 10 years on parts and lifetime coverage on the frame and motor. The commercial warranty covers 5 years on the frame and motor, 2 years on parts and 1 year on labor.
Watch the Elite RB Recumbent Bike
Watch the 80i Fold Flat Treadmill