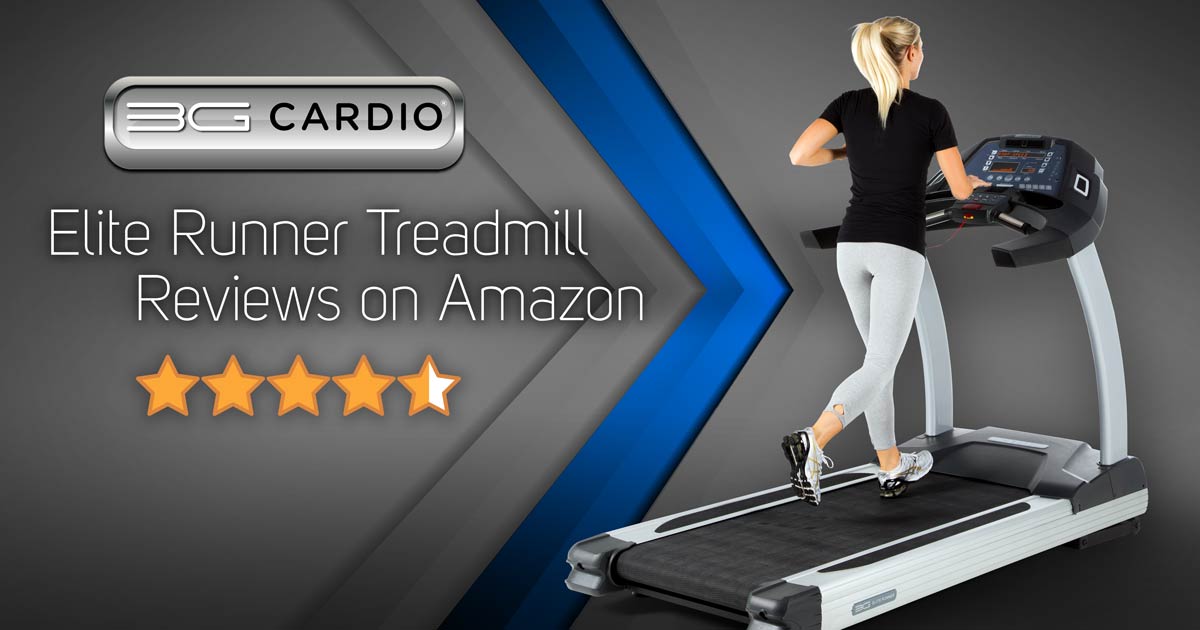 The top-of-the-line treadmill for 3G Cardio's award-winning company has an upgraded, commercial Ortho Flex Shock suspension system and an oversized 22″ x 62″ running platform, a club rated 4.0 HP motor and 386 pounds of muscle under your feet.
It's like bringing the health club experience into the privacy of your own home.
Check amazon.com for updated pricing, shipping and delivery information.
The 3G Cardio Elite Runner Treadmills has earned a 4.6 out 5 stars rating on Amazon. Five-star reviews were given by 78 percent of the customers.
Here are some of the verified purchase review comments:
"Bottom line up front: The treadmill has it where it counts. The base is solid. It doesn't shake when you run. There is ample platform space so you don't have to constantly worry about scraping the edges. It does have all the standard workout modes if you like that sort of thing. At the end of the day, it will get you a good run." – K.R.
"I was extremely impressed with 3G Cardio's customer service. This is a quality treadmill and 3G Cardio really stands behind what they sell." – C.L.
"This treadmill easily meets or exceeds the quality of treadmills I've used over many years located at various gyms, YMCA's, etc. Honestly, you are getting a very nice product for the money spent. Good health is paramount to pretty much anything else so I say go for it if you can afford it or maybe just begin saving up for it." – E.K.
"5 STARS isn't enough… GREAT TREADMILL! I did not want "Software" I wanted "HARDWARE" In other words frills didn't interest me! I didn't need a video screen in front of me to entertain me with videos with first hand views of trail running, which you pay a subscription for. I invested in The MOTOR, the DECK and all the other real components that make up what will make this unit last!" – S.C.
Watch the Elite RB Recumbent Bike
Watch the Elite Runner Treadmill
Watch the 80i Fold Flat Treadmill