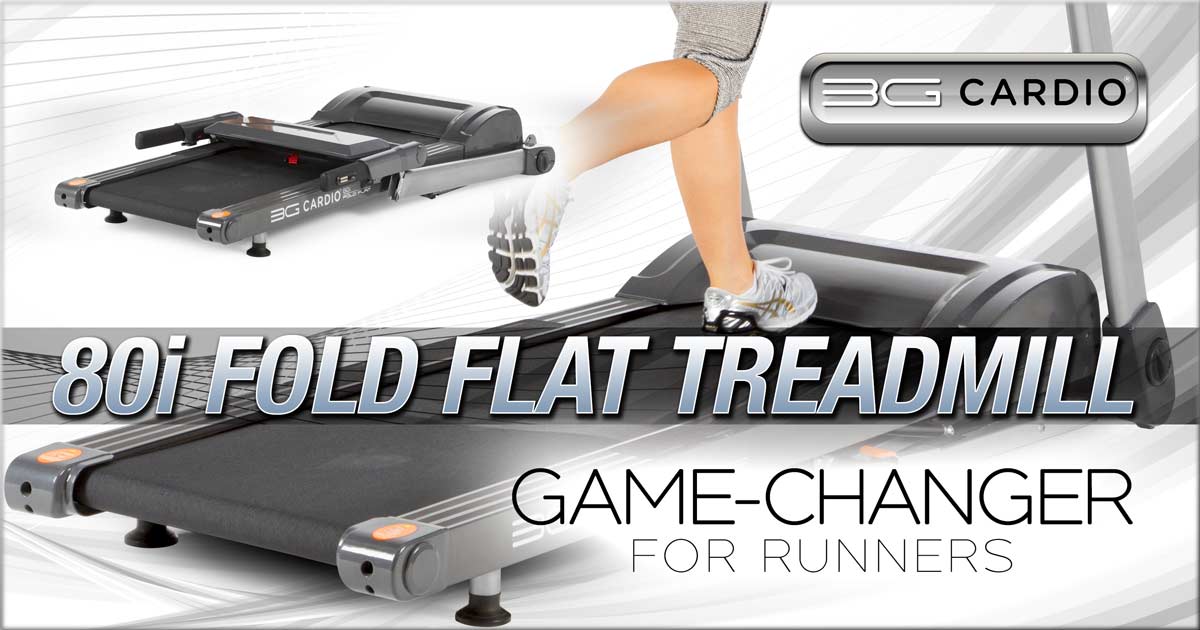 The 3G Cardio 80i Fold Flat Treadmill has changed the game forever when it comes to fold flat treadmills.
Gone are the days when all a person could do is walk on a fold flat treadmill.
Users can also run or jog on the 80i and enjoy a comfortable, sturdy machine. That's a big difference from most other fold flat treadmills, which will shake and wobble when people try to run on them.
The 3G Cardio 80i Fold Flat Treadmill's 3.0 hertz motor is the biggest in its class. With a unit weight of 225 pounds, this treadmill is plenty sturdy. It has a maximum user weight of 325 pounds.
Even better news: the 3G Cardio 80i Fold Flat Treadmill ships fully assembled.
Simply unbox, click into place and it's ready to use.
SmartReview.com awarded the 3G Cardio 80i Fold Flat Treadmill 4.5 out of 5 stars, calling it the "Best fully assembled treadmill" on the market.
"The 3G Cardio 80i Fold Flat Treadmill model provides a high quality treadmill for home use that comes fully assembled," SmartReview.com stated. "Another nice feature is that this model folds flat, so it can fit under beds and furniture. The 3G Cardio brand of treadmills has consistently received high consumer and professional reviews of its products."
At a retail savings price, the 80i not only fits into most spaces, but most budgets.
"The 80i Fold Flat model provides all of the latest features, along with a sturdy, well-made treadmill," SmartReview added. "Features include a 3.0 horsepower (hp) motor, which can reach speeds up to 11 miles per hour (in increments of 0.5 mph).
"The treadmill can incline between 0 (flat) to 15 levels of grade with power incline. You can easily store the 3G Cardio 80i Fold Flat as it folds up. Running deck is a 18.5″ x 58″ area for running, jogging or walking."
The 80i is great for people who want a treadmill to run on, but don't have a lot of space. Its footprint measures just 74 x 33. The 80i Fold Flat Treadmill is the best "under the bed tread" to get a good running workout on.
The warranty covers parts for five years, along with one year labor and a lifetime guarantee on the motor and frame.