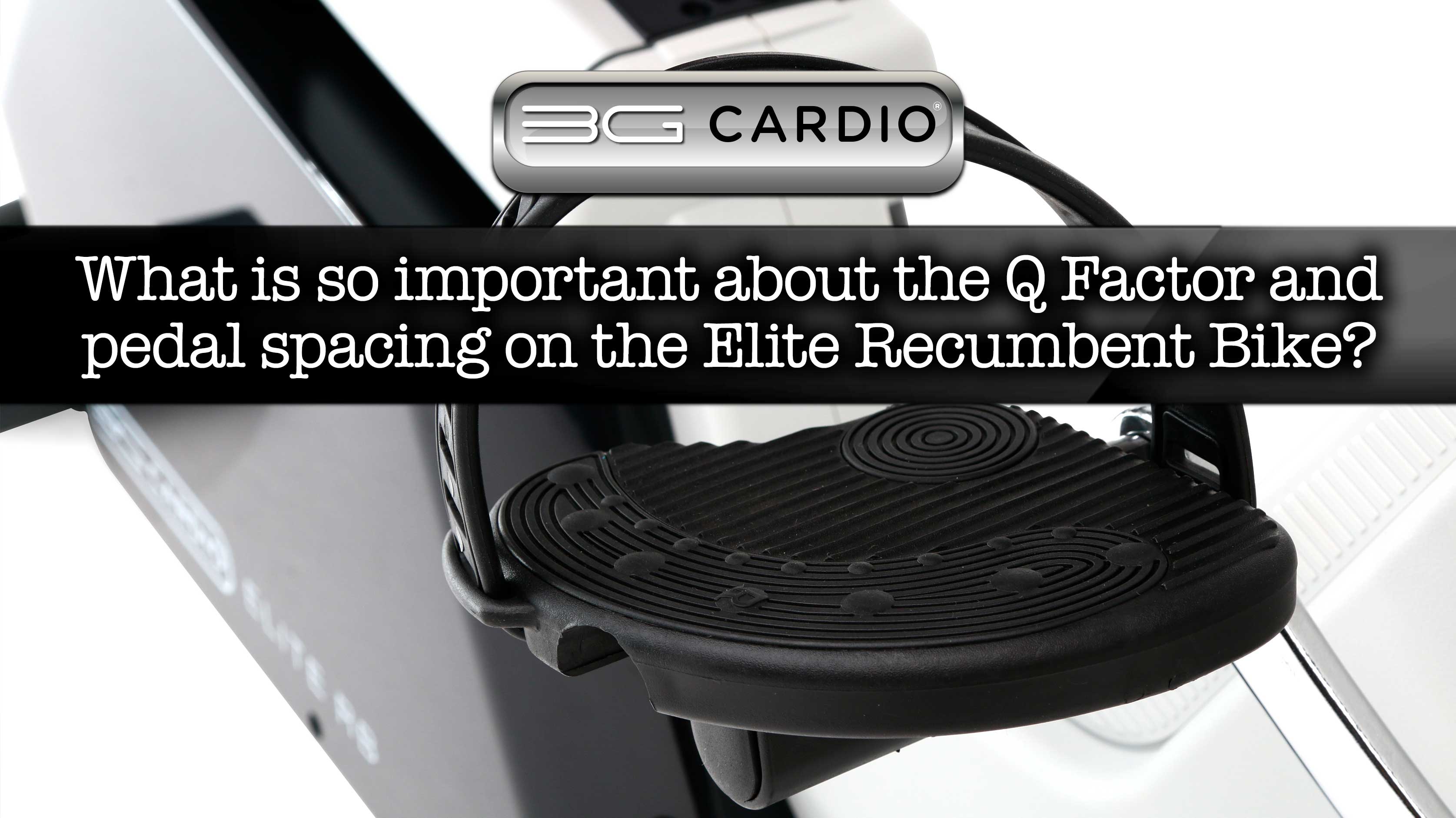 16 Mar

What is so important about the Q Factor and pedal spacing on the Elite Recumbent Bike?
Watch the Reveal Video of the Q Factor and Pedal Spacing for Elite RB
People love to cite the X Factor when talking about an essential reason for something or someone's success.
When it comes to recumbent bikes, fitness reviewers and 3G Cardio customers are singing the praises of the Q Factor.
The 3G Cardio Elite RB Recumbent Bike features Q-factor pedal spacing, which helps make it one of the most comfortable bikes ever.
Q Factor means the 3G Cardio fly wheel is under the seat and the pedals are ergonomically spaced. That unique design enables the width between the pedals to be narrower than other bikes on the market and it helps provide much better comfort.
Most recumbent bikes have the fly wheel under the pedals, which requires a wider space.
Thanks to the Q Factor Pedal Spacing and many other unique design factors, the 3G Cardio Elite RB Recumbent Bike (MSRP $1,799) has been called "the most comfortable recumbent bike ever built."
The RB Elite bike can accommodate users of nearly all sizes, ranging from 5-foot to 6-4. Because of the compact, low-profile engineering, users can easily step through to get on or off the bike. It's also more comfortable to pedal.
The 3G Cardio Elite RB Recumbent Bike is a small and compact bike, but it's also extremely sturdy and durable with a 3-way adjustable mesh back seat rest and super comfortable seat pad.