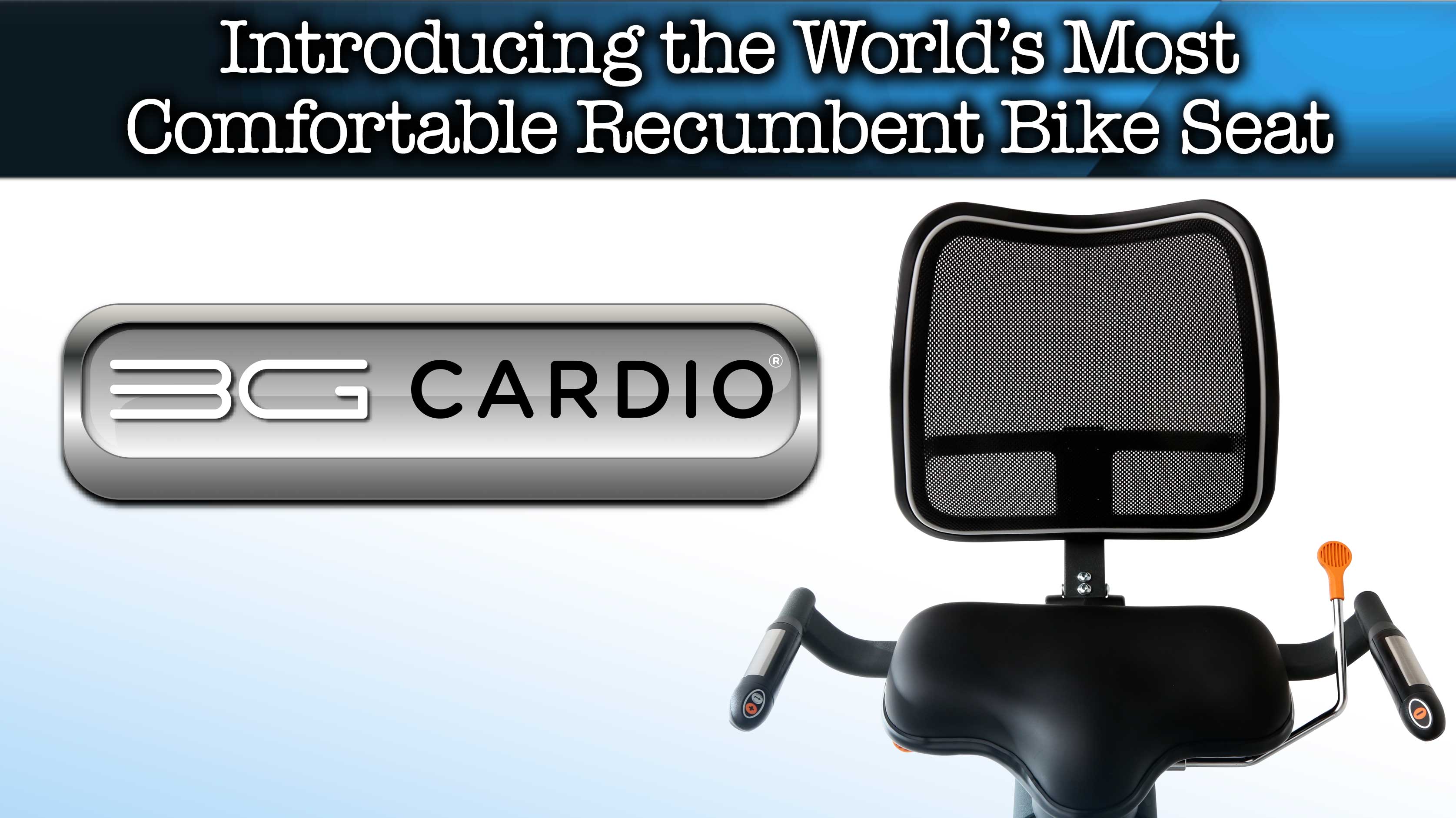 Watch the Reveal of the Most Comfortable Exercise Bike Seat:
The 3G Cardio Elite RB Recumbent Bike has one of the most comfortable exercise bike seats on the market.
"Comfort is King" with a 3-way, adjustable mesh back seat rest and ultra-comfortable seat pad.
The seat curves to adjust to the contour of a user's back, while offering just the right amount of stability and cushioning.
It's extremely easy to adjust the seat to your desired position.  The Infinite Airflow Mesh Flex adjustable back rest reclining feature is easily adjusted to a comfortable position during your workout.
Fitness reviewers and thousands of satisfied customers have called the 3G Cardio RB Recumbent Bike "the most comfortable recumbent bike ever," or words to that effect.
The bike is rated 4 1-2 out of 5 stars on amazon.com and sells for an incredible MSRP of just $1,799 (check www.3GCardio.com for special pricing).
The seat frame slide adjustment makes it possible to accommodate user heights between 5-foot and 6-4, weighing up to 350 pounds..
The high quality construction comes with a lifetime frame and seven- year parts warranty.
The unique narrow Q factor distance between pedals making for an extremely ergonomically correct and comfortable ride.
Shop Elite RB Bike