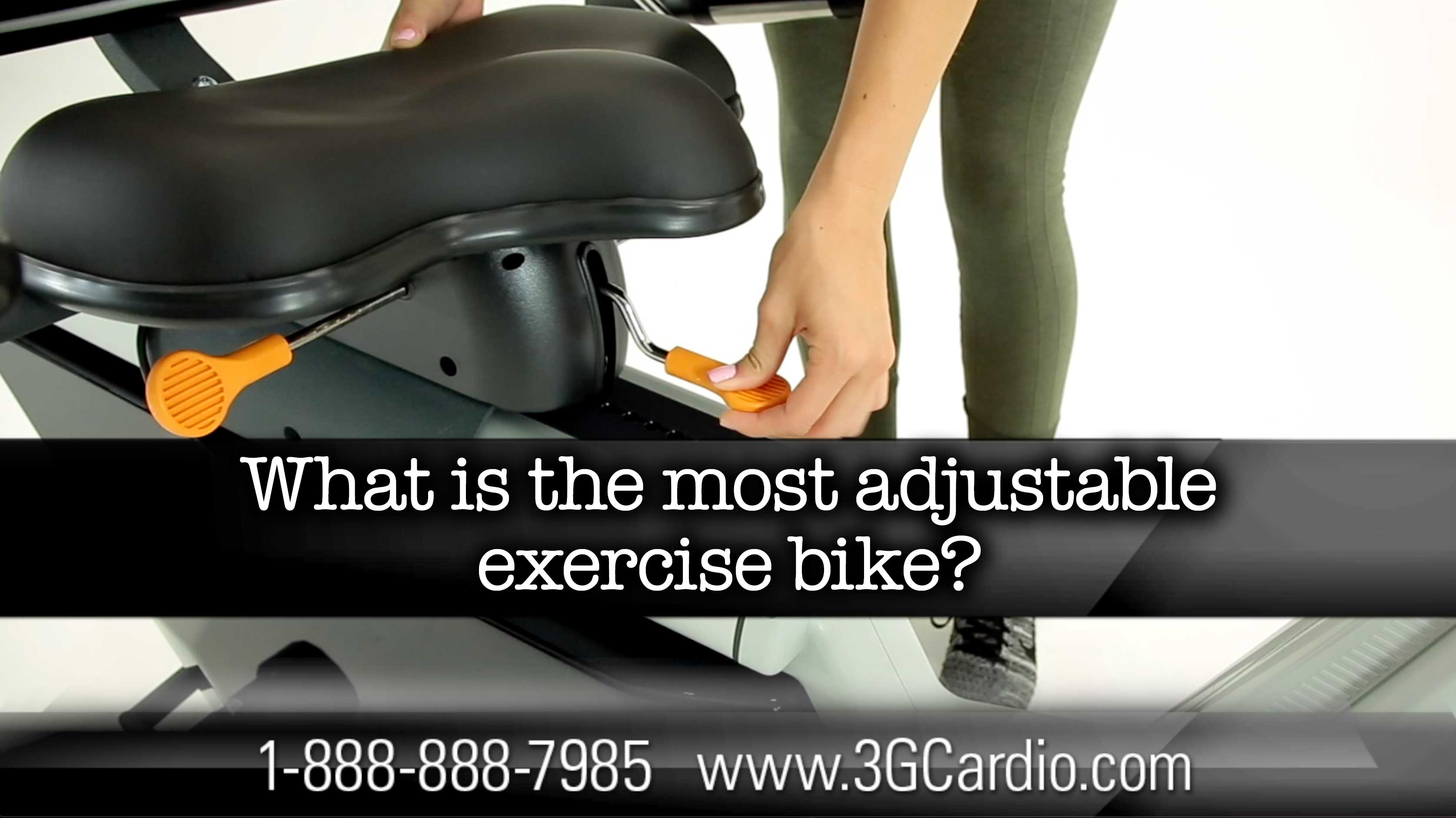 10 Mar

What Is The Most Adjustable Exercise Bike?
Watch the Reveal Video of the Most Adjustable Exercise Bike!
The Three Bears would all be happy with the 3G Cardio RB Recumbent Bike. So will users of most shapes and sizes.
"Comfort is King" with the 3G Cardio Elite RB Recumbent Bike, which retails for $1,799 (check www.3gcardio.com for special deals).
For electronics, remote handle buttons allow easy programming and also provide hand held heart rate contact sensors with a wireless Heart Rate strap.
Because of the compact, low-profile engineering, users can easily step through to get on or off the bike. It's also easier to adjust than just about any recumbent bike on the market and easier to pedal.
The 3G Cardio Elite RB Recumbent Bike has a durable, 3-way adjustable mesh back seat rest and super comfortable seat pad.
In addition to the three-way multi-position adjustable seat, there are 25 Up/Down height positions and five seat-tilt positions.
The seat frame slide adjustment makes it possible to accommodate user heights from 5-foot up to 6-4.
After making super easy adjustments, the narrow Q factor distance between pedals will help provider an extremely ergonomically, comfortable correct ride.
The 3G Cardio Elite RB Recumbent Bike is as easy to adjust as your favorite recliner, and depending on who you talk to almost as comfortable.
The 3G Cardio Elite RB Recumbent Bike features an incredibly comfortable, adjustable seat and back rest, which will conform to your body shape and size. The high quality construction comes with a lifetime frame and seven- year parts warranty.