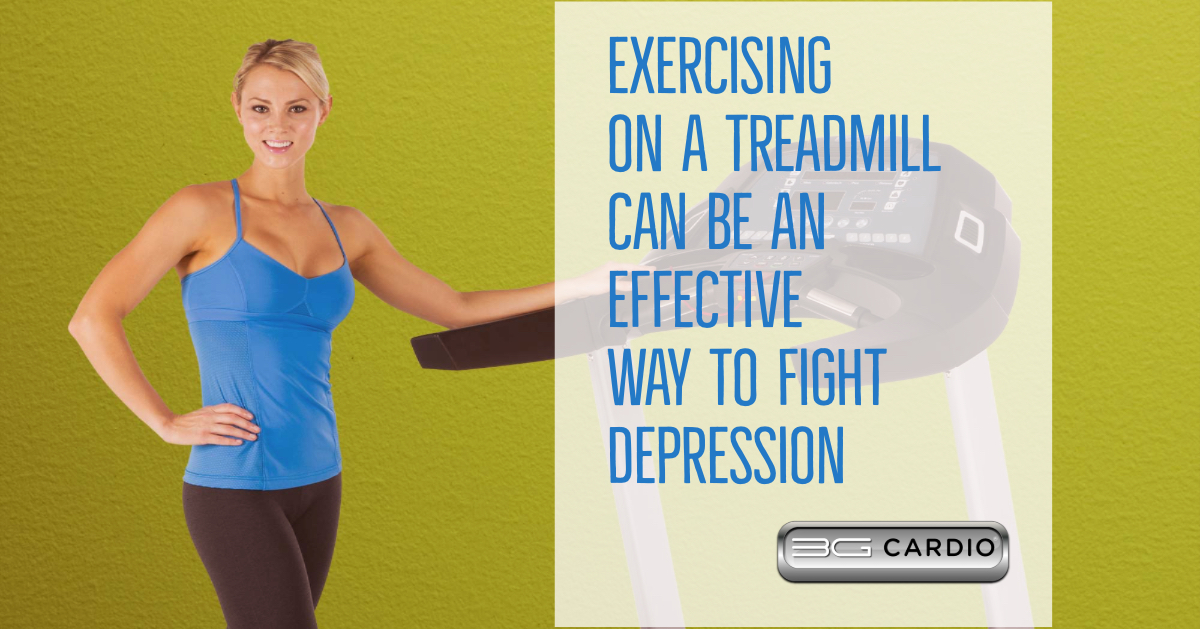 By AARON DORKSEN — 3G CARDIO FITNESS EDITOR
About one in 10 adults in the U.S. deals with depression, according to multiple studies.
Oftentimes, antidepressant medications are used to treat depression.
A growing body of research shows that exercise is also a good way to improve one's mental health.
Maybe you have personally experienced the upswing in your mood after a good workout. If you haven't, ask a relative or friend who's a fitness enthusiast – they're likely to tell you that there's a direct connection between exercise and combatting depression.
Science backs up that feeling.
"For some people (exercise) works as well as antidepressants," says Dr. Michael Craig Miller, assistant professor of psychiatry at Harvard Medical School, in an article published on www.health.harvard.edumind-and-mood/exercise-is-an-all-natural-treatment-to-fight-depression
The Harvard article offers a lot of hope for people struggling with depression.
"Exercising starts a biological cascade of events that results in many health benefits, such as protecting against heart disease and diabetes, improving sleep, and lowering blood pressure," Harvard.edu reported. "High-intensity exercise releases the body's feel-good chemicals called endorphins, resulting in the 'runner's high' that joggers report."
The real, lasting value results from the long-term effects of even low-intensity exercise, like jogging or walking on a 3G Cardio Treadmill.
"That kind of activity spurs the release of proteins called neurotrophic or growth factors, which cause nerve cells to grow and make new connections," Harvard.edu reported. "The improvement in brain function makes you feel better."
Dr. Miller provided a great example, explaining, "In people who are depressed, neuroscientists have noticed that the hippocampus in the brain—the region that helps regulate mood—is smaller. Exercise supports nerve cell growth in the hippocampus, improving nerve cell connections, which helps relieve depression."
A study published in "JAMA Psychiatry" also found that exercise can be a great way to keep from getting depression.
Using genetic data from more than 600,000 adults enrolled in multiple genomic association studies, researchers found "more evidence than ever before that physical activity does play an important, and likely causal, role in reducing risk for depression," says Karmel Choi, a clinical and research fellow in psychiatric and neurodevelopmental genetics at Massachusetts General Hospital and a co-author of the study.
It's important to note that exercise is not a cure for depression or other health issues and in itself can hinder someone from getting started on an exercise program.
However, in a great number of instances doing things like just walking or running on a treadmill even a few times a week can improve mental and, of course, physical health.
"If instead of sitting down for 15 minutes you ran for 15 minutes, or if instead of sitting down for an hour you walked briskly for an hour, that's the level of activity that might actually make a difference," says Stoller, co-author of the new JAMA study.
Using data from more than 1.2 million U.S. adults, a large study from 2018 found that people could achieve better mental wellbeing by doing as little as two hours of exercise each week (about 20 minutes per day).
3G CARDIO TREADMILLS COMBINE QUALITY, VALUE
The 3G Cardio Elite Runner Treadmill and 3G Cardio 80i Fold Flat Treadmill were recommended on RunnersWorld.com for being among Amazon's Best Black Friday Deals in 2019.
3G Cardio treadmills are solid, reliable machines. The 3G Cardio company based in Phoenix, Ariz., has earned positive customer feedback and accolades such as being recommended by Runner's World and getting Best Buy Awards from the Fit Prof.
Runner's World praised the 3G Cardio Elite Runner Treadmill by writing:
"Get this gym-rated treadmill to turn up your home gym. It features details catering to runners with an oversized deck, 4.0 HP motor, thick and soft orthopedic belt, and pre-programmed courses."
When it came to the 3G Cardio 80i Fold Flat Treadmill, Runner's World wrote:
"Runners living in tight quarters will love this super compact treadmill that folds down to almost nothing (can even fit under a bed!) and has wheels so you can easily push out of the way."
The 3G Cardio Elite Runner Treadmill ($3,399) is a full-size, commercial quality machine that sells for thousands less than comparable models. The 3G Cardio 80i Fold Flat Treadmill sells for $1,799 and there is also a Pro Runner ($1,899) and Lite Runner ($999) model to choose from.
3G Cardio also has award-winning recumbent and upright bikes, as well as vibration training machines.
3G Cardio fitness editor Aaron Dorksen's blog deals with a variety of fitness topics, ranging from workout tips, motivational ideas and feature stories on how exercise impacts people's lives. Consult a doctor before making any significant changes in your exercise routine or diet. E-mail him with comments, questions or ideas for future blogs at aaron@3Gcardio.com