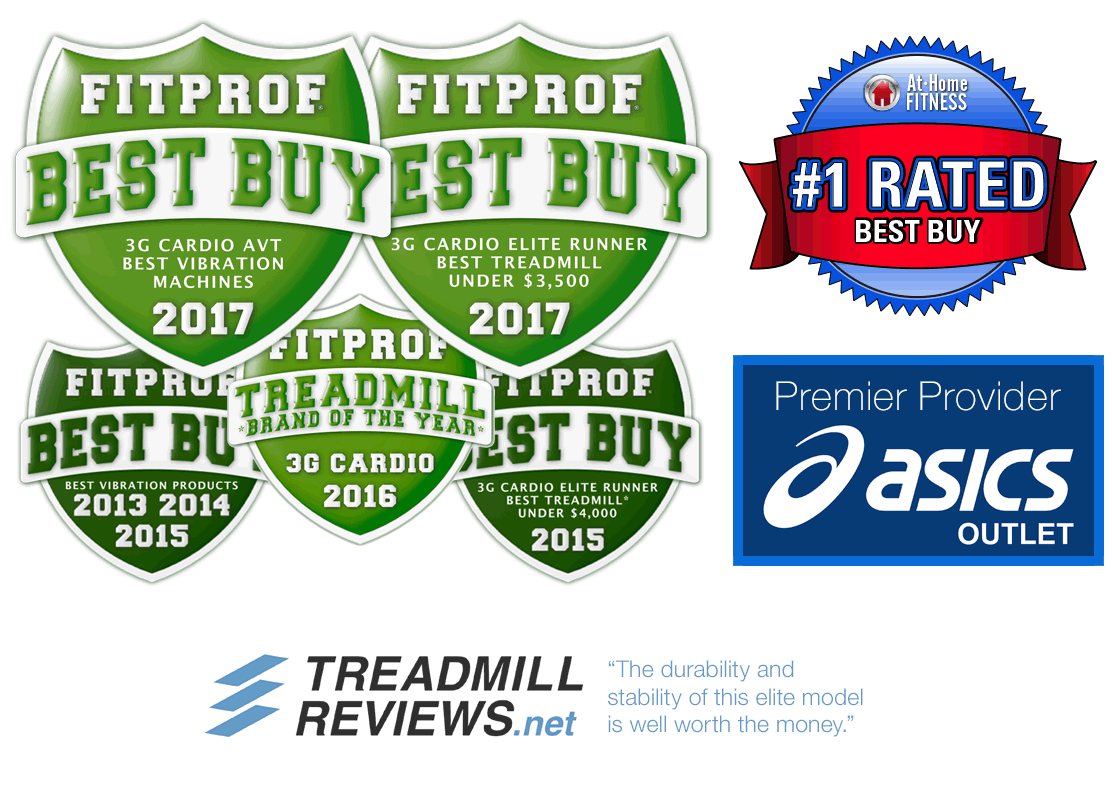 The 3G Cardio lineup of treadmills, vibration training machines and exercise bikes has won a plethora of awards and garnered a long list of recommendations from respected reviewers.
Here are some of the comments regarding 3G Cardio products:
"Recommended Buy." — Top Consumer Reporting Magazine
"Head of the Class Best Buy Treadmill under $3,500." — FitProf.net
"Comfortable and reliable workout experience that is easy on the joints." — TreadmillReviews.net
"I was extremely impressed with 3G Cardio's customer service. This is a quality treadmill and 3G Cardio really stands behind what they sell." – amazon.com customer
"The 3G Cardio treadmill is the smoothest and quietest treadmill I have ever used." – amazon.com
"3G Cardio has the best fold up treadmills you'll ever find to run on." – AtHomeFitness.com
"The durability and stability of this elite model is well worth the money." — TreadmillReviews.Net.
Some of the online sites that have praised 3G Cardio products include Amazon.com, VibrationMachineReviews.com, VibrationPlateReview.com, FitProf.net and TreadmillReviews.net.
3G Cardio treadmills and vibration training machines are carried by respected dealers all over the nation. Award-winning 3G Cardio products are also available online at www.3GCardio.com.