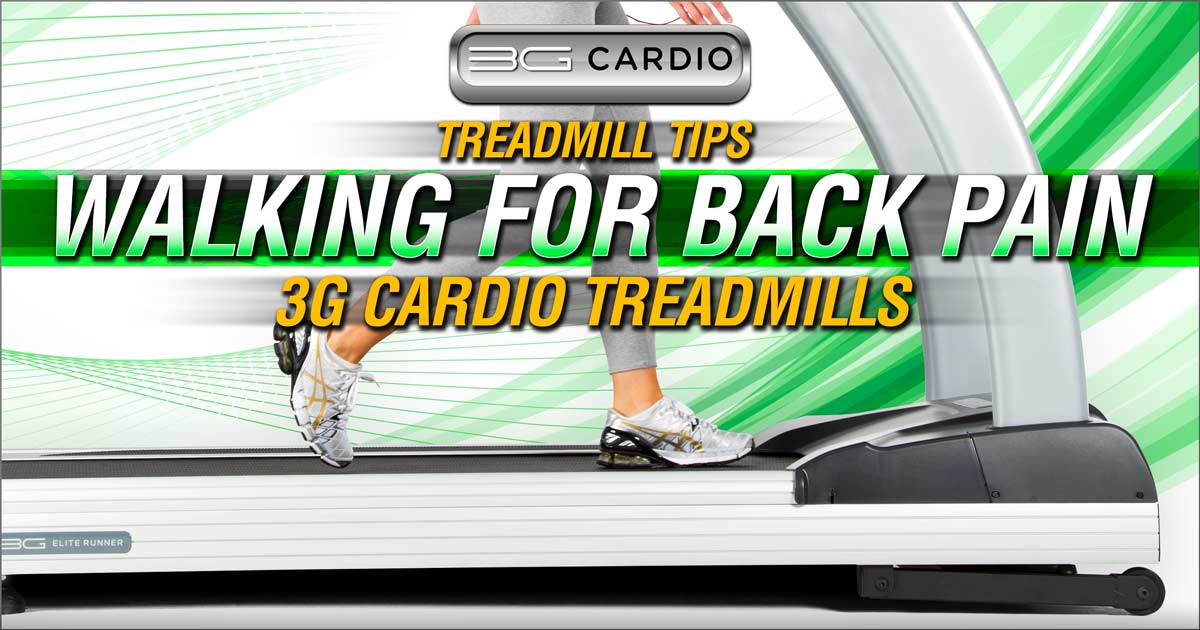 One of the best ways to alleviate low back pain is to walk.
The Academy of Orthopaedic Surgeons recommends exercising for 10 to 30 minutes, one to three times per day during recovery from low back surgery. This can include walking on a treadmill or using a stationary bike.
Walking is also a great way to help alleviate common, every day back pain, or prevent it from starting. 
According to an article on verywellfit.com, "Physicians and chiropractors have long prescribed walking for low back pain patients, and that is written into some clinical practice guidelines around the world."
The old-school advice that a person with a sore back, or coming off surgery should lay in bed or relax on a recliner chair is as out of touch as dial up Internet.
In fact, a 2013 study reported on by verywellfit.com concluded that people can realize "significant" low back pain relief from walking on a treadmill. 
The subjects were 52 sedentary people who had chronic low back pain. They divided them into two groups:
One set of people was given a six-week strengthening exercise program, which required two exercise sessions per week.
The other group walking briskly on a treadmill for 10 minutes to start and upped it to 40 minutes for two sessions per week.
Conclusion: Both groups had significant improvement in a six-minute walking test, back and abdomen muscle endurance tests and the Low Back Pain Functional Scale (LBPFS).
The treadmill group required far less resources. Simply find a treadmill and walk, while the people on the strength training regimen needed to work with trainers at a facility.
View the study here: https://journals.sagepub.com/doi/10.1177/0269215512453353
In another study of more than 5,000 older adults, those who walked more were less likely to have low back pain. This was significant because a quarter of the study participants had back issues.
The award-winning 3G Cardio company based in Phoenix, Arizona has an All-Star lineup of treadmills, which are perfect for walking or running.
The 3G Cardio Elite Runner Treadmill ($3,399) is a full-size, commercial quality machine that sells for thousands less than comparable models. The 3G Cardio 80i Fold Flat Treadmill sells for $1,799 and there is also a Pro Runner ($1,799) and Lite Runner ($1,099) model to choose from. Check 3GCardio.com for sale prices! 
3G Cardio also has award-winning recumbent and upright bikes, as well as vibration training machines.
NOTE: Consult a doctor or certified fitness trainer before starting any new workout program to determine if it's right for your needs. This is especially true if you (or your family) have a history of high blood pressure or heart disease. If you experience faintness, dizziness, pain or shortness of breath at any time while exercising you should stop immediately.
Watch the Elite RB Recumbent Bike
Watch the Elite Runner Treadmill
Watch the 80i Fold Flat Treadmill