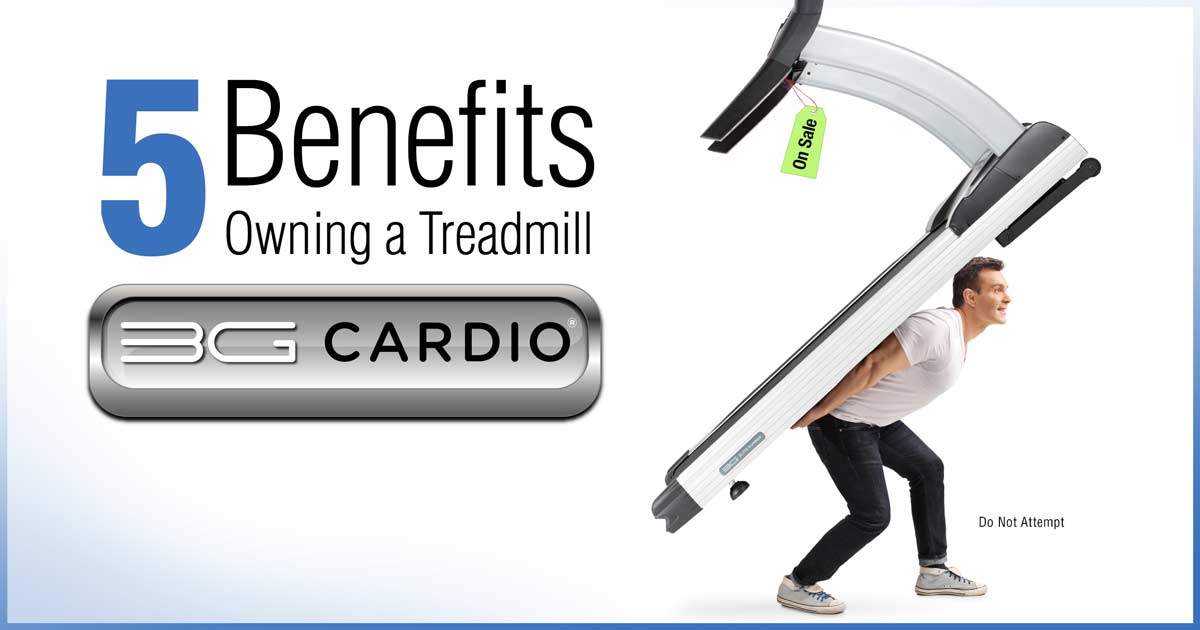 10 Feb

Five reasons to own your own treadmill
There are lots of great benefits to owning your own treadmill. Here are five of the top reasons:
Workout when you want

When you own your own treadmill, you have the luxury to exercise at any time of the day that you want. There will be no waiting in the lines at the health club, no trying to work around a public gym's busy time or closing time and no having to walk or run outside at night in the dark.

Work out how you want

If you own a home treadmill you can exercise in whatever clothes you want, watch whatever you want on TV and listen to any kind of music.

Burn more calories

Treadmills are the most efficient exercise machine there is. They burn more calories per hour than any other exercise machine, according to a study by the Journal of the American Medical Association. You can burn approximately 700 calories on a treadmill, compared to 627 on a stair climber and 498 ona stationary bike.

Exercise for as long as you want

There's no time limit when you own a treadmill like at many busy clubs and, as stated above, you can choose your own hours.

It's more fun at home

Set up your workout room exactly how you want it. With your own TV or other electronics and own posters or photos on the walls, you can exercise longer and better than ever before and save the time it takes to commute to the gym.
If you're looking to buy a treadmill, make sure to check out the award-winning 3G Cardio lineup:
3G Cardio Elite Runner Treadmill (MSRP $3,999, check 3GCardio.com for current sale prices)
3G Cardio Pro Runner Treadmill (MSRP $2,500, check 3GCardio.com for current sale prices)
3G Cardio 80i Fold Flat Treadmill (MSRP $2,399, check 3GCardio.com for current sale prices)
3G Cardio Lite Runner Treadmill (MSRP $1,499, introductory special sale price $999)
3G Cardio treadmills and vibration training machines are carried by respected dealers all over the nation. Award-winning 3G Cardio products are also available online at www.3GCardio.com