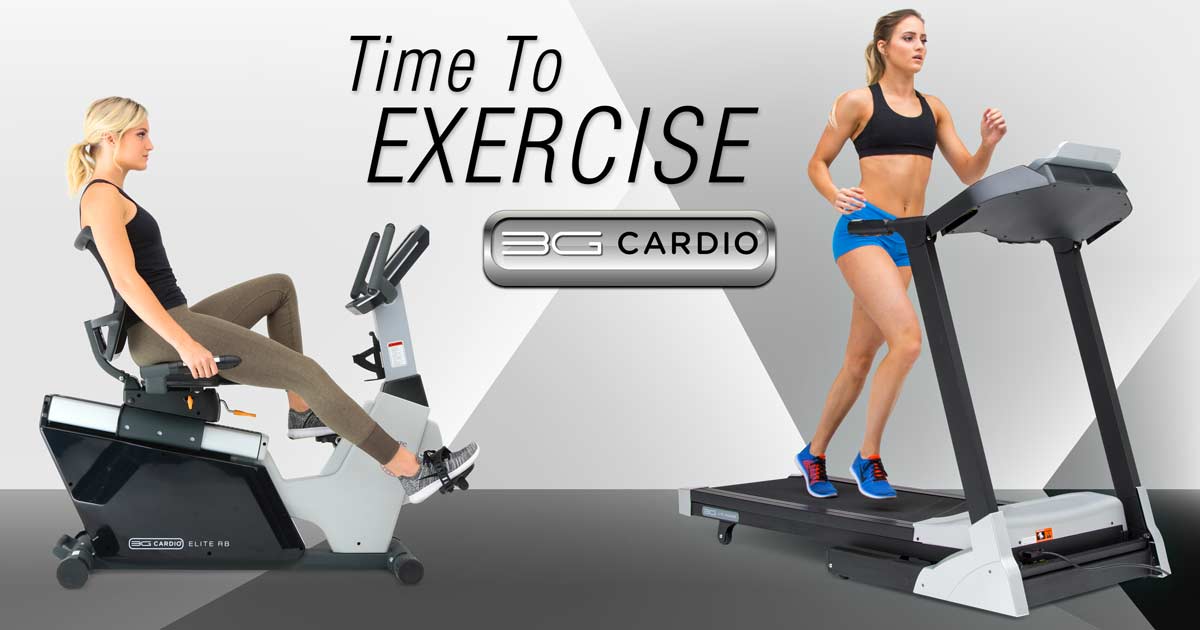 Finding Enough Time To Exercise
By AARON DORKSEN – 3G Cardio Fitness Editor
We should all know by now that excessive sitting and a lack of exercise can lead to serious health problems.
If one of the reasons you can't find time to exercise is because you're at work too long, bring fitness to the office. Here are eight ways to add exercise to your workday schedule:
*Take a different trek to work – If at all possible, walk or bike to work several times a week. If you take public transportation, such as a bus or the subway, get off at an earlier stop than usual and walk the remainder of the way. If you drive to work, park farther away from the door to get extra steps in and use the stairs rather than an elevator.
*Stand up – Whenever possible look for ways to get out of your chair and stand up while at work. Stand up while talking on the phone – if you're on a cell phone talk and walk at the same time. Some people go as far as installing a standing desk or a treadmill desk.
Rather than call or email a colleague who sits down the hall, get up and go talk to them.
*Take fitness breaks – Take several breaks during the work day in which you go for a walk or perform some light stretching. Walking up and down the stairs a couple times can even do the trick. It sure beats sitting around eating an unhealthy snack in the break room.
*Trade your chair in for a fitness ball – Get rid of your traditional desk chair and instead sit on a firmly inflated fitness or stability ball.
This will help you improve balance and tone your core muscles, all while sitting at your desk. You can also use the fitness ball for wall squats and a variety of other exercises during breaks in the work day.
Of course, a fitness ball is not for everyone. Make sure you're comfortable sitting on it and can keep your balance and that it's suitable for your office environment.
*Set up a workout room in your building – Many companies have exercise rooms in their building. This would be a great way to use a treadmill or elliptical machine, or lift some weights during breaks, or before or after work.
If you are a business owner, consider setting up a gym in your facility.
*Personal workout room – If a corporate gym is not available, consider keeping exercise accessories in your office. Exercise tubes or bands, as well as hand weights, dumbbells or kettlebells can allow you to get a quick stretch or workout. They're also nice stress relievers.
*Use the buddy system – Find one or more co-workers to go on walks with at lunchtime or during breaks. This is a good way to encourage each other. Perhaps you'll wind up joining an exercise class together.
Organize a lunchtime walking group. Enjoy the camaraderie of others who are ready to lace up their walking shoes. You can hold each other accountable for regular exercise — and offer encouragement to one another when the going gets tough.
*Have a travel plan – If you travel often for work, look for hotels that have good fitness facilities. When you stay there, take notes so you remember which ones have equipment that you like, such as treadmills, weight machines and swimming pools.
You can also go for walks in the airport and exercise in your hotel room without any exercise equipment.
NOTE: Consult a doctor or certified fitness trainer before starting any new workout program to determine if it's right for your needs. This is especially true if you (or your family) have a history of high blood pressure or heart disease. If you experience faintness, dizziness, pain or shortness of breath at any time while exercising you should stop immediately.