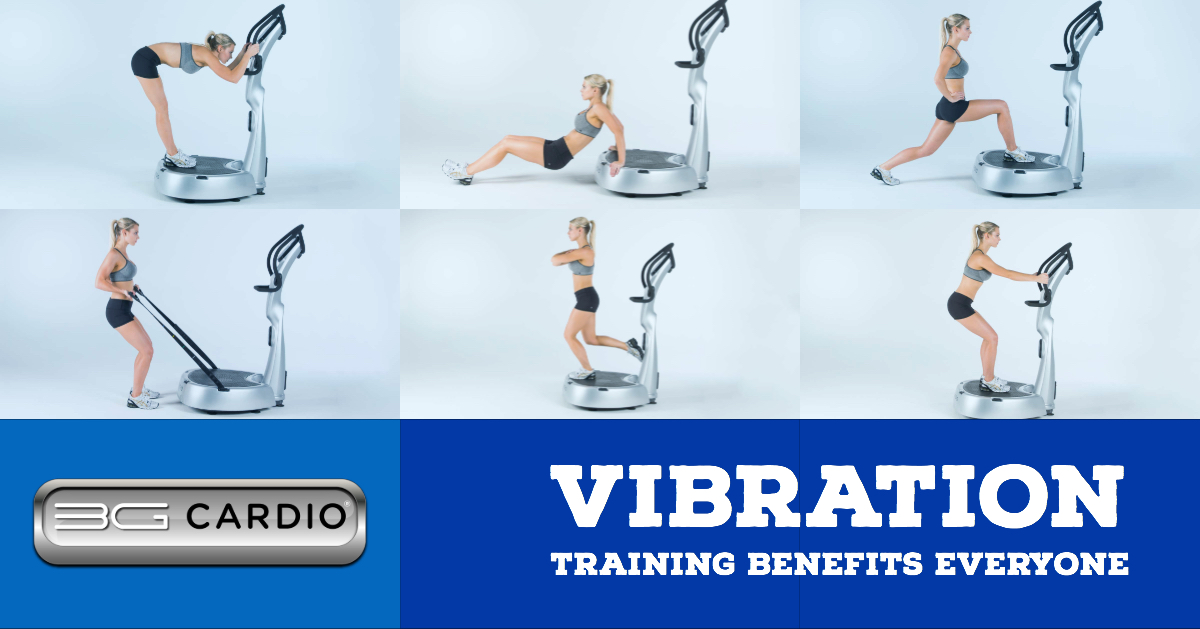 23 Jul

Vibration training benefits everyone from NFL to neighbors next door
Whether it's a trainer trying to help prospects get ready for the NFL Draft, or the average couple next door, accelerated vibration training can help people from all walks of life achieve better fitness.
Updated – 7/23/18 – Vibration training is especially popular with NFL teams, who love its ability to help with flexibility. That, in turn, drastically cuts down on the amount of pulled muscles and other injuries.
"It's almost one of the best-kept secrets, but you can find lots of information about it," fitness retailer Push Pedal Pull's Doug Corson told 3G Cardio of vibration training. "There are tons of celebrities that endorse (vibration training), but probably the most popular is about half the NFL teams are incorporating this into their workout programs.
"In the NFL world it's not just about trying to get as strong as possible, but they also want to decrease the chance of getting injured. Injury prevention is such a huge component of what these things can do because they do help to increase your range of motion, flexibility and balance. That's why we are starting to see some of the physical therapists endorsing or putting these into their practices."
The Super Bowl 50 qualifier Denver Broncos make a vibration training a big part of their fitness regimen.
Corson is a big fan of award-winning 3G Cardio Vibration Trainers. He sells them and trains on them.
"I've tried several different models because of my job," said Corson, the sales director for Push Pedal Pull. "You just go out and kind of experiment with different ones. … For the overall value of 3G Cardio, I felt carrying their machines in our store was the direction we should go."
Speed Strength Systems, the Midwest's Premier Athletic Training Facility, gets players ready for the NFL Combine and Individual Pro Days. The Ohio-based training center also continues to work with players once they're in the league.
Drafted athletes it's worked with include Donte Witner 2006, Ted Ginn Jr. 2007, Mario Mannigham 2008, Julian Edelman 2009, Jamison Conz 2010, and Jeris Pendleton 2012.
In Speed Strength Systems mission statement, it includes, "Our philosophy is to provide the athlete with the greatest opportunities to reach maximum development of speed and power through the use of functional, ground based movements and strength exercises, olympic strength-power training to develop the fast-twitch muscles, heavy band resistance training, vibration training, improved flexibility, balance, agility, injury prevention, and sport-specific training.
People are often hooked on 3G Cardio Vibration Trainers, which come in 6.0, 5.0 and 3.0 models, after trying them just one time.
A number of NFL and college athletes have benefitted from 3G Cardio vibration machines.
Vibration trainers are incredibly versatile in how people can use them and workouts can be scaled to benefit people of nearly all ages and fitness backgrounds. While many pro athletes and Olympians use vibration training machines, everyone from the average couple next door to senior citizens can get benefits from them.
"It's meant for just about everybody," said fitness trainer Megan Corson, who has a studio in Iowa in which she uses 3G Cardio Vibration Trainers.