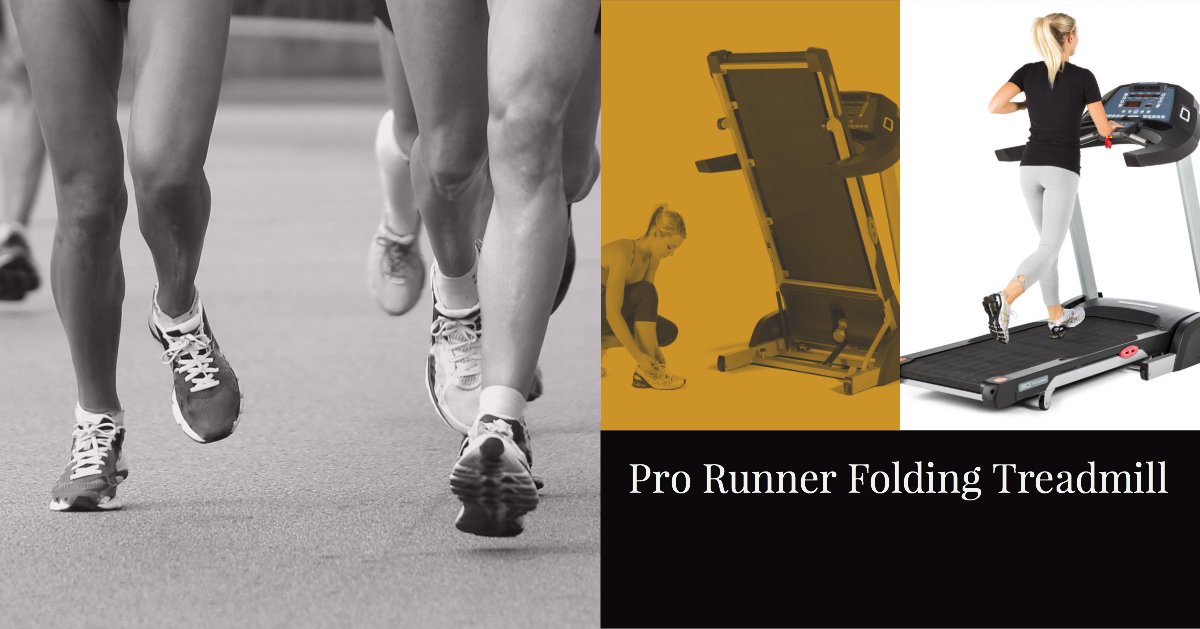 By AARON DORKSEN – 3G Cardio Fitness Editor
When many people think of a fold-up treadmill, they think of a space-saving machine that's perfect for apartments, small rooms, offices or any other place with limited room.
They also probably think that they're only good for walking on. That was the case until 3G Cardio came along with the Pro Runner Treadmill. It's a fold up treadmill that's great for walking or running on.
At Home Fitness and the Fit Prof have both awarded the 3G Cardio Pro Runner Treadmill Best Buy Awards for Best Treadmill Under $2,000.
Most folding treadmills lack the quality construction needed to run at higher speeds or longer distances, but that is not the case with the Pro Runner Treadmill.
According to a review from At Home Fitness, the Pro Runner has high quality components that put it at the head of the class for fold up treadmills. The 3G Cardio Pro Runner Treadmill features an Ortho Flex Shock™ suspension system, 3.0 hp motor, 5-year parts warranty and a space saving design.
I've exercised on many of the top treadmill brands in clubs and home gyms alike and the Pro Runner is so good you won't even realize you're on a fold up treadmill. It's an excellent choice for walkers and for runners alike!
The motor's high quality torque on both the 3G Cardio Elite Runner and Pro Runner provide as smooth a run as many leading commercial treadmills. The 3G Cardio treadmill belts won't lag or delay like those on treadmills with poor torque.
The 3G Cardio Pro Runner and Elite Treadmills have numerous built-in and custom programs, but aren't overloaded with fancy consoles or programs that would hike up the price. They're simple by design, allowing you to focus your investment on the actual performance of the treadmill.
If you are tight on money and/or space, the Pro Runner is your chance to own a treadmill that performs as well as machines that are priced for $1,000s more.
And it's one of the best, if not the best, fold up treadmills you'll ever find to run on.
There are many folding treadmills on the market, but the Pro Runner Treadmill is one of very few that is a high quality machine and a space saving treadmill all in one.
The assembled dimensions are 74" length x 35" width x 58.5″ height. It's a marathon treadmill, high-end machine, but the overall footprint measures just 74" x 35".
If you are tight on space, you'll love this even more. The 3G Cardio Pro Runner can fold up to dimensions of 40″ L x 35″ W x 65" H and be rolled into a corner for storage. It's one of the only fold-up treadmills available that will support serious runners.
The 3G Cardio Pro Runner treadmill belt offers the stability of a treadmill nearly twice its price and will even impress experienced runners. The Orthopedic Belt will get you moving and cushion the impact with its large 20.5″ x 58″ running surface.
If you want to increase the electronics and entertainment, simply upgrade with equipment you probably already own and is superior to what will ever come standard on a treadmill: hook up your iPad, table or smart phone to the 3G treadmill.