The 3G Cardio Pro Runner Treadmill is listed as a featured item on the Rage Against the Minivan Holiday Gift Guide for 2015.
In explaining its rationale for listing recommended gifts, a Rage Against the Minivan editor explained:
"I tried to include a mix of items based on a few criteria: Some items I chose because they are unique and different (like a cardboard antler head or a gadget that makes guitar picks out of old credit cards). I tried to include some handmade and fair-trade items (like handmade ceramics and fair-trade chocolate) and some eco-friendly items (like re-usable shopping bags and artsy dish towels). I also included some things that I use every day (especially tech items) and a variety of children's items that are either educational or that promote active or pretend play, as well as some fun activities for the whole family."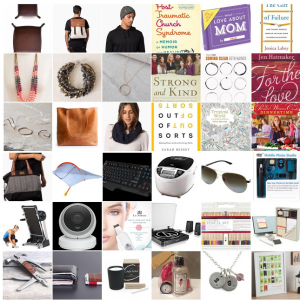 The 3G Cardio Pro Runner Treadmill (MSRP $2,500) certainly fits several parts of that criteria.
It's unique in the fact that it's one of a only a few fold up treadmills on the market that you can run on. Most fold up treadmills only support walking.
Because the 3G Cardio Pro Runner Treadmill is so sturdy and durable, it also makes the Rage Against the Minivan list because it's something that owners will want to use every day. And, nearly everyone in the family can benefit from it.
The Pro Runner helped 3G Cradio earn Treadmill Brand of the Year entering 2016 from the esteemed Fit Prof.
This treadmill has a 20"x 58" folding running surface, which features an upgraded Ortho Flex Shock suspension.
With a max speed of 12mph powered by a 3.0 HP motor, plus entertainment, fitness testing and programming options, the 3G Cardio Pro Runner tied for Fit Prof's Best Buy winner for treadmills priced at $2,500 or under.