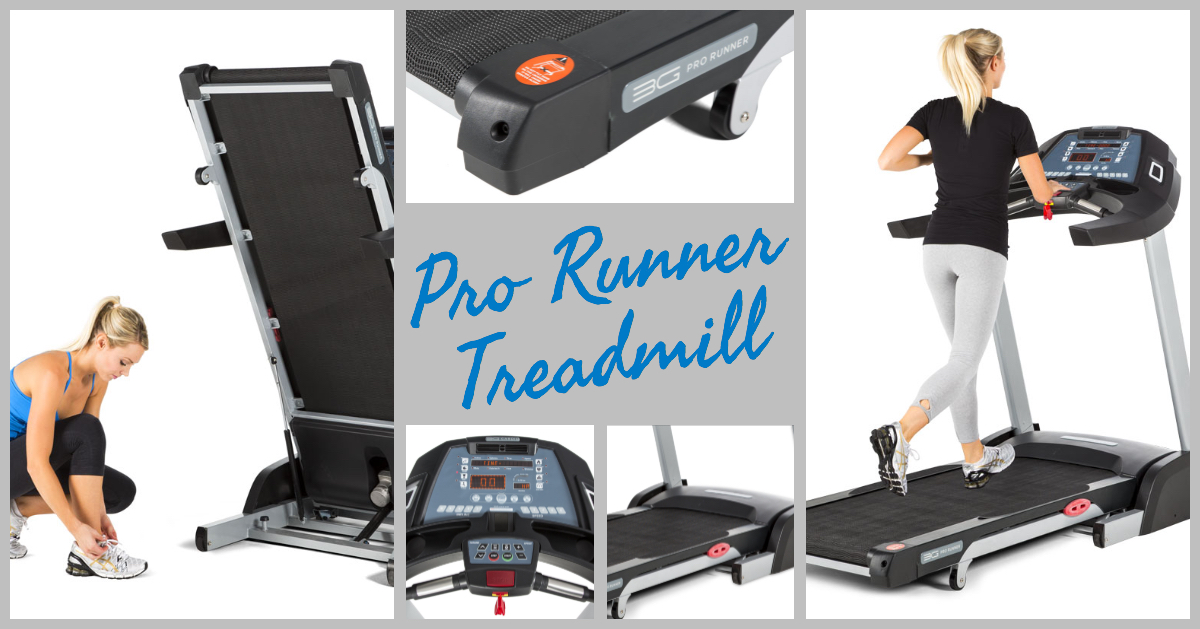 Pro Runner Treadmill by 3G Cardio
Updated 6/26/18 – The 3G Cardio Pro Runner Treadmill (MSRP $2,499) passes all the tests required to make it a winner of multiple Best Buy Awards and 5-star ratings from the likes of the Fitness Prof, Amazon.com and more. This high-end treadmill looks good, performs even better and is sold for a fraction of the cost of comparable models.
How is it able to be priced so low?
The 3G Pro Runner Treadmill is "simple by design" explains the company's engineers – providing everything you need, and nothing you don't.
The 3G Cardio designers put the emphasis for this machine on high quality components such as an Ortho Flex Shock™ belt and suspension system. They are just as good as what you'd find on other treadmills that sell for thousands more.
The 3.0 HP motor is the real deal, but just as importantly the engine's high quality torque provides as smooth a run as many leading commercial treadmills. You can comfortably incline to 15 percent and run speeds up to 12 mph.
The horsepower of a treadmill engine is often cited, but it can be misleading because if the engine's torque is poor you'll feel the belt pause, slip or lag. No one wants to run on a shaky, flimsy treadmill.
When it comes to bells and whistles of the 3G Cardio Pro Runner Treadmill, there are eight built-in programs and two custom programs. If you want to increase the workout interaction and entertainment, simply upgrade with equipment you probably already own and that's better than what will ever come standard on a treadmill.
Plug in your iPad or tablet for exercise apps, music or videos on a screen you already have that are hundreds of times better quality than any built-in treadmill screen. Or, watch the TV in your workout room rather than forking out unnecessary hundreds or even thousands more for an inferior treadmill console screen and electronics package to what you already own.
Finally, the 3G Cardio Pro Runner is sure to literally fit into your lifestyle. It's a Folding Treadmill that doesn't require much space. The marathon treadmill, high-end 20.5" x 58" Ortho Shock treadmill belt gives you plenty of room to run on, but the overall footprint is just 74" x 35". It's a Fold Flat Treadmill that can easily be put away for storage.