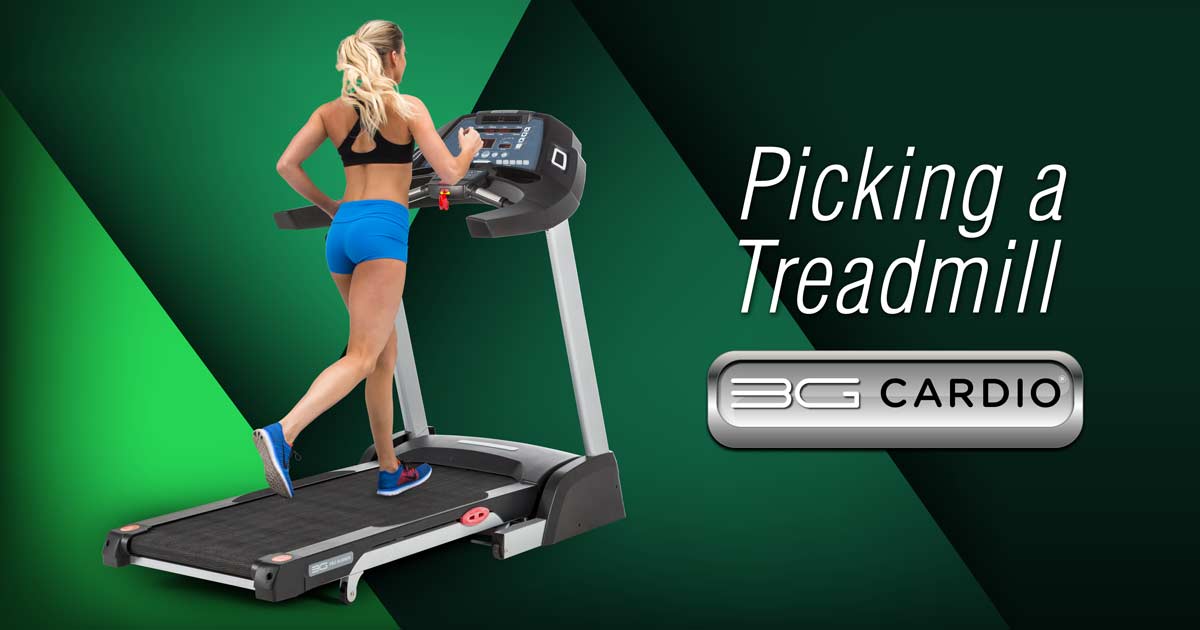 Too soft, or too hard a surface is not good – 3G Cardio machines are just right
By AARON DORKSEN – 3G Cardio Fitness Editor
It's true that walking or running treadmills can be easier on the body than exercising on blacktop or pavement.
But don't be fooled after trying out "soft" treadmills in big box stores.
It's possible to "soften" your walking or running suspension by changing shoes, but searching out a "soft" treadmill suspension system can hurt you in the long run.
If the treadmill suspension is too soft, the deck underneath the walking belt will tilt or lean to one side or the other as a user's body weight shifts from left to right as they walk. This can create an unstable surface, which over time can actually contribute to a user developing a myriad of problems with the hips, knees, Patellar tendon, IT band, shin splints, etc.
Unfortunately, many people chalk up leg problems due to having aged and never even suspect that it's due to the treadmill they're running or walking on.  To combat this, they actually shop for an even softer treadmill because they think this will help when "softness" all along was the problem!
If you want a softer landing when you walk or run, get a different pair of shoes.  Again, the job of a good treadmill is to create a "safe" walking or running surface. A good treadmill brand, like 3G Cardio will have a reasonably soft suspension but most importantly, it will be very safe for walkers and runners!
Go to a specialty shoe store and let a sales associate help you decide which is the best shoe to fit your needs. Most communities have at least one such store, where sales associates will actually watch you walk or run, ask about your training regime, look at your feet and help you pick the right shoe. There are different shoes for people with high or flat arches, long-distance runners and dedicated walkers.
It is also recommended that a person change their running shoe every six months.
It's possible to "soften" your walking or running suspension by changing shoes, but searching out a "soft" treadmill suspension system can hurt you in the long run.
Make sure to find a treadmill like 3G Cardio with a safe suspension system. Don't make the mistake of purchasing a department store treadmill, which can feel soft to run on in the store but often quickly lose stability and support
RUNNERS WORLD.COM RECOMMENDS 3G CARDIO
Full Comparison Chart
Few names in the fitness industry are trusted like "Runner's World" magazine.
And, the 3G Cardio Elite Runner Treadmill and 3G Cardio 80i Fold Flat Treadmill were recommended on RunnersWorld.com for being among Amazon's 2017 Best Black Friday Deals.
3G Cardio treadmills are solid, reliable machines, which creates positive customer feedback in order to receive accolades like being recommended by Runner's World.
Runner's World praised the 3G Cardio Elite Runner Treadmill by writing:
"Get this gym-rated treadmill to turn up your home gym. It features details catering to runners with an oversized deck, 4.0 HP motor, thick and soft orthopedic belt, and pre-programmed courses."
When it came to the 3G Cardio 80i Fold Flat Treadmill, Runner's World wrote:
"Runners living in tight quarters will love this super compact treadmill that folds down to almost nothing (can even fit under a bed!) and has wheels so you can easily push out of the way."
If you missed out on the recent Black Friday special, you can still find good savings on these treadmills at 3GCardio.com.
The 3G Cardio Elite Runner Treadmill ($3,399) is a full-size, commercial quality machine that sells for thousands less than comparable models. The 3G Cardio 80i Fold Flat Treadmill sells for $1,799 and there is also a Pro Runner ($1,899) and Lite Runner ($999) model to choose from.
THE RIGHT TRACK
Running on a good treadmill provides a smooth, cushioned surface to churn out your miles on.
An uneven surface outside can lead to injuries, or aggravate minor issues a runner is already having. Of course, someone is also much more likely to hit an uneven spot when running outside, like tripping on a curb, slipping when it's cold or rainy, or twisting their ankle in a pothole.
Treadmills are really nice for athletes who are coming back from an injury to find their stride again because of the guaranteed smooth, safe surface.
3G Cardio fitness editor Aaron Dorksen's blog deals with a variety of fitness topics, ranging from workout tips, motivational ideas and feature stories on how exercise impacts people's lives. Consult a doctor before making any significant changes in your exercise routine or diet. E-mail him with comments, questions or ideas for future blogs at aaron@3Gcardio.com