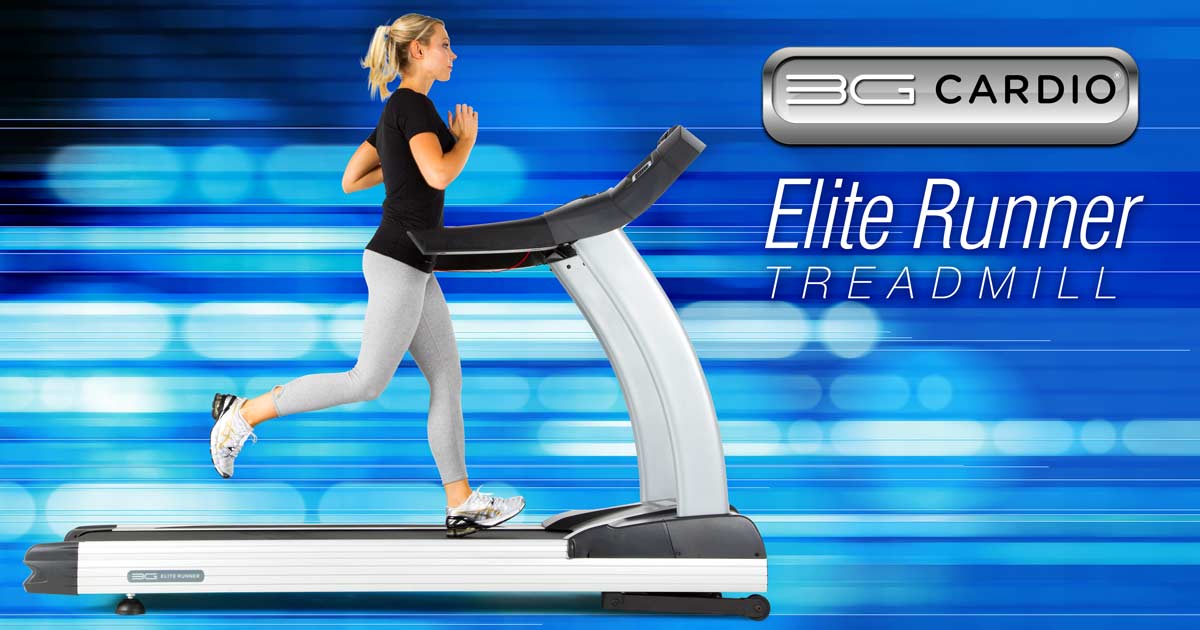 06 Jul

3G Cardio Elite Runner named best mid-priced treadmill
What's the best treadmill to buy?
That's obviously not an easy question to answer because different people want different things in a treadmill. Not everyone has the same performance and price requirements.
However, the esteemed Fit Prof knows which treadmill he likes best at the mid-price point. The 3G Cardio Elite Runner Treadmill was named the FIT Prof Head of the Class Best Buy Treadmill under $3,500 for 2017. It's the third straight year the Elite Runner has earned that recognition.
The Elite Runner has also earned strong reviews from TreadmillReviews.net and Amazon.com.
After testing a wide variety of treadmills, the Fit Prof concluded: "The Elite Runner is 3G's top of the line treadmill and is unquestionably one of the very best treadmills on the market when it comes to overall construction. While many mid-to-high priced units are nothing more than lower grade treadmills with excessive programming and built-in "entertainment" options, the 3G Elite is incredibly robust. With one of the largest running surfaces available, walking and running feel comfortable and smooth at all speeds thanks to to the natural feeling ortho-flex shock absorption system and industrial strength 4.0HP motor. Additional features include:
*** 8 Pre-Set Programs
 / 2 Custom Programs
/ Gerkin, Cooper, BMI Fitness Tests
 / Contact + Wireless Heart Rate Monitoring
 / Speed Range of 5mph – 12mph
 / 22" x 62" running surface
 / Incline Range 0% – 15%
 / Unit Weight of 386 lbs.
"Add to those, one of the best warranties in the industry (lifetime on frame and motor, 10 years on parts and 2 years on labor), it becomes very clear why the 3G Cardio Elite Runner treadmill is once again a Best Buy winner," The Fit Prof added.

The 3G Cardio Elite Runner treadmill is a full-size, commercial quality machine that sells for thousands less than comparable models. The Fit Prof commended 3G Cardio's ability to bring a top quality machine to the market for a cost that's thousands less than comparable models.
"It is said that 'necessity is the mother of all invention,'" The Fit Prof wrote. "So when two fitness industry veterans, with 50 years of combined experience, found themselves facing the challenge of larger brand name manufactures unable or unwilling to quickly response to market demand and or remain loyal to their local retail distributors, they decided to take their destiny into their own hands. They created a line of treadmills that offered the build quality, features, and value their customers demanded. They created 3G Cardio."
To learn more visit www.3gcardio.com. 
Additional award winning 3G Cardio products include 3G AVT Vibration Training machines and recumbent bikes.
Elite Runner for Hotels