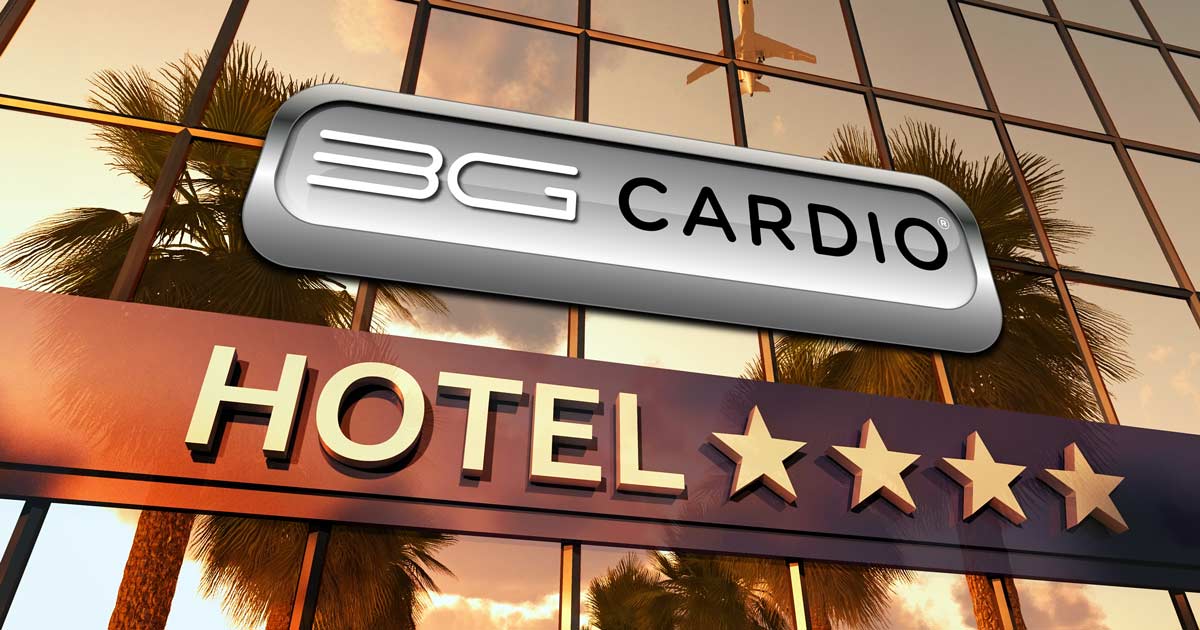 12 Jun

3G Cardio Elite Runner Treadmill a great fit for hotels, motels
One of the best choices for a hotel or motel gym, or homeowners association fitness center, is the 3G Cardio Elite Runner Treadmill (MSRP $3,399).
The 3G Cardio Elite Runner Treadmill is a commercial grade machine that's priced more like a home gym treadmill. Despite a great price when compared to similar commercial models, the Elite Runner Treadmill is just as durable and smooth to run on.
There will be no belt slippage or shaking of the frame with the Elite Runner Treadmill. It is driven by a heavy duty 4.0 HP motor that powers a 22" x 62" running surface comprised of an innovative and upgraded Ortho Flex Shock belt and suspension system. With a weight of 386 pounds, it will give runners and walkers alike great stability.
3G Cardio was able to price its top-of-the-line treadmill for $1,000s less than comparable commercial treadmills because the designers made functionality the priority instead of fancy electronic "extras." The investment is in top quality parts and elite performance. The electronics still give users everything they need and can easily be enhanced by someone plugging in their iPad or smart phone.
Elite Runner Treadmill Incline
Elite Runner Treadmill perfect for Hotels
Based out of Phoenix, Ariz., the designers at 3G Cardio build their treadmills the way most people would. The "simple by design" philosophy means the emphasis for 3G Cardio treadmills is on high quality components such as the Ortho Flex Shock™ belt and suspension system. They are just as good as what you'd find on other treadmills that sell for thousands more.
The high-powered HP motors are the real deal if you are looking for a solid hotel treadmill, but just as importantly the engine's high quality torque provides as smooth a run as many leading commercial treadmills. You can comfortably incline the treadmills and run at top speeds. There's no "lagging" or "flimsy" feel when running on a 3G Cardio Elite Runner treadmill that many of us have experienced on some other models.
The 3G Cardio Elite Runner Treadmill was named in early December as "FIT PROF Head of the Class BEST BUY Treadmill under $3,500 for 2017." It's the third time the Elite Runner has earned a "Best Buy" honor for a year.
Additional features include:
8 Pre-Set Programs
2 Custom Programs
Gerkin, Cooper, BMI Fitness Tests
Contact + Wireless Heart Rate Monitoring
Speed Range of 5mph – 12mph
22" x 62" running surface
Incline Range 0% – 15%
Unit Weight of 386 lbs
Lifetime warranty on frame and motor, 10 years on parts and 2 years on labor.