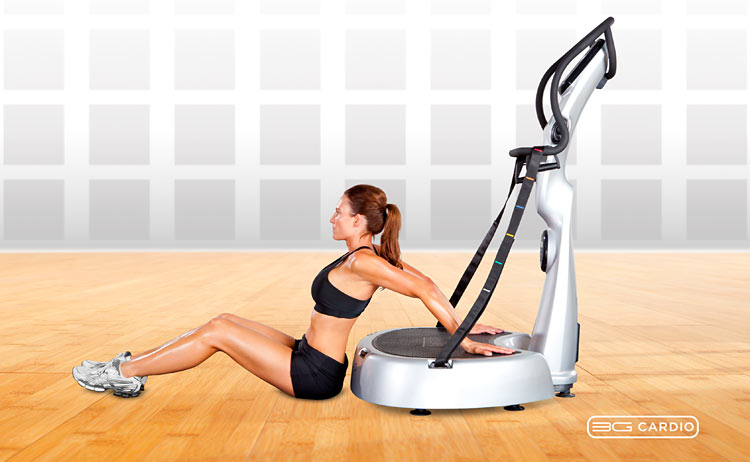 Stretching your pectoral muscles can help to improve your range of motion, allow you to feel more flexible and avoid injuries.
If you are on a strength training or bodybuilding program you won't get the full benefits from exercises such as barbell and dumbbell bench presses if you don't consistently stretch your pectoral muscles.
You can get an excellent stretch for the pectoral muscles with the 3G Cardio® AVT™ 3.0, 5.0 or 6.0 Vibration Machines.
To stretch your pectoral muscles on the award-winning Cardio® AVT™ 3.0, 5.0 or 6.0 Vibration Machines start by sitting with your back to the Vibration Machine. Push down on the vibration plate platform behind your back so that your fingers grip the edges. By pushing your shoulders down you'll stretch your chest and shoulders. You may also gently pull the straps on either side for optimum results.