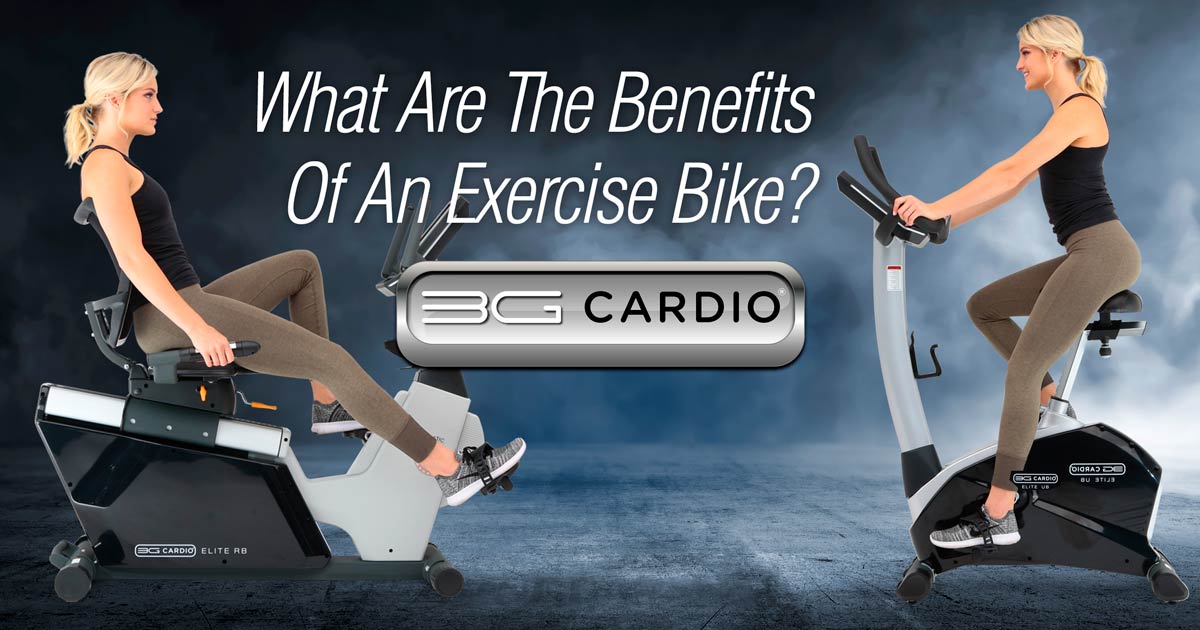 3G Cardio has award-winning stationary and recumbent bikes
By AARON DORKSEN – 3G Cardio Fitness Editor
Riding a bike is one of the first things many of us learn to do as kids. Sadly, as the years go on, we outgrow our bikes and rarely or never use them again.
If you're looking for a great way to enhance your fitness level, getting back on a bike outdoors is great exercise, and so is climbing onto an indoor exercise bike.
Six ways an exercise bike can benefit you:
Weight loss – An exercise bike is a safe, efficient way to burn calories and also lose weight.
Easy on joints – Riding an exercise bike is extremely low impact on your body.
Builds muscle – Have you ever looked at the legs of a cyclist? It's a great way to build and tone muscle.
Heart healthy- Riding an exercise bike is a great way to get a cardio workout.
Convenient – If you have an exercise bike, you can ride when and where you want. You don't have to worry about weather, dogs, potholes, stranger danger or other possible outside perils.
Energy boost – People who regularly exercise report getting an energy boost.
3G CARDIO EXERCISE BIKES
The 3G Cardio company, which is based out of Phoenix, Ariz., has an exercise bike to fit all needs. Whether you want a Recumbent or Upright Exercise bike, 3G Cardio knows that one size does not fit all when it comes to exercise bikes.
Comfort is King with both the 3G Cardio Elite RB Recumbent Bike (MSRP $1,799) and 3G Cardio Elite UB Upright Bike (MSRP $1,299).
The 3G Cardio Elite RB Recumbent Bike has been called "the most comfortable recumbent bike ever built."
The 3G Elite RB Recumbent Bike is small and compact, but it's also extremely sturdy and durable with a 3-way adjustable mesh back seat rest. One of the features that people love most about the 3G Cardio Elite RB Recumbent Bike is the Q factor pedal spacing, which can accommodate users of all sizes. Most recumbent bikes have the fly wheel under the pedals, which requires a wide space. However, the 3G recumbent bike has the fly wheel under the seat, so the width between the pedals can be more narrow and provide better comfort.
The 3G Cardio Elite UB Upright Bike has a heavy duty steel reinforced upright column to provide strength and stability. A compact step-through frame allows users to get on and off the bike with ease. An oversized, fully adjustable seat provides optimal comfort and stability.
Both 3G Cardio exercise bikes have transport wheels and can be easily moved from room to room with the built-in transport handles. The bikes also come with heart straps compatible for wireless heart rate monitoring, and have an integrated SmartFan for keeping you cool.
Small upper electronics displays makes it easy to see over and around and best of all, you can watch a TV on the wall. Both bikes have outstanding residential warranties: Lifetime guarantee on frame, 7 Years parts warranty and 1 year in home labor.