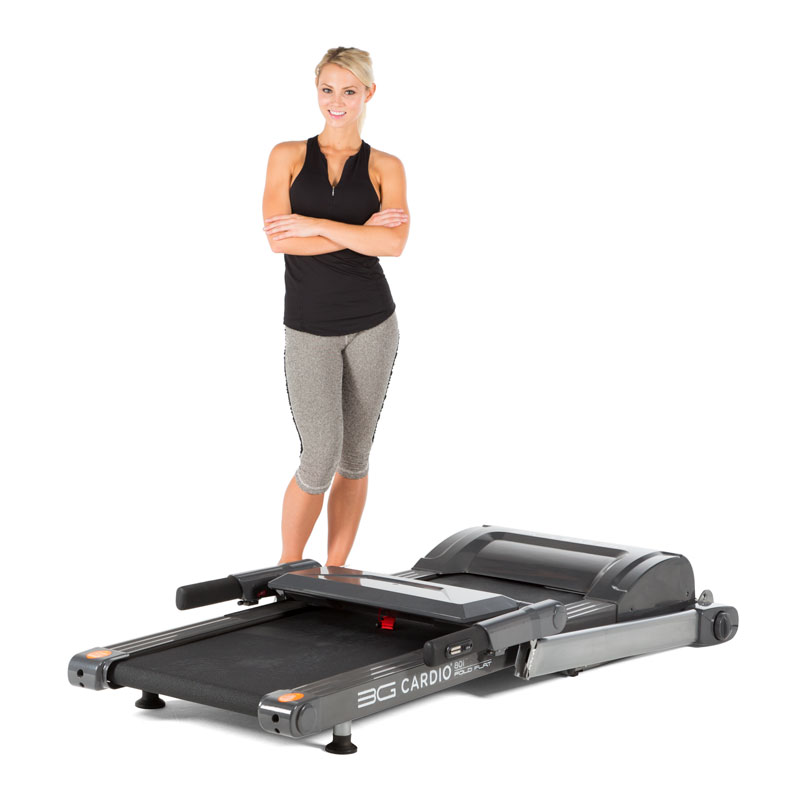 PHOENIX, Ariz. — A leading national consumer review magazine has given the 3G Cardio 80i Fold Flat Treadmill a "recommended buy" rating.
This is the latest in many outstanding reviews for 3G Cardio products and, specifically, the 80i treadmill.
In a report from one of the nation's most-respected consumer review magazines, the 3G Cardio 80i was put through a series of lab tests to grade it on criteria such as ergonomics, construction and ease of use.
And, the 3G Cardio 80i Fold Flat Treadmill rose near the top of the list of all treadmills reviewed in its class to earn "recommended buy" status.
If you have a smaller workout area or budget, the ingenious 3G Cardio 80i Fold Flat Treadmill (MSRP $1,799) is just what you're looking for. It's a perfect fit for a small apartment, home, RV, pool room, boat, yacht, etc.
The 3G Cardio 80i Treadmill is one of our Arizona-based company's most popular machines because it's the only fold flat treadmill on the market that you can get a good run on.


We are one of the only companies to finally give fitness enthusiasts the best of both worlds — an orthopedic treadmill belt on a high-end treadmill. Our 80i Treadmill can easily become an "under the bed tread" by folding flat to a height of just 9.75 inches for storage. Or, it can be folded vertically and stored in a corner.
And, unlike with most other fold flat treadmills, users will not compromise performance or stability with our machine. Other fold down treadmills don't allow users to go past 4 mph, but the 3G Cardio 80i fold down treadmill has speeds that range from 0.5 to 11 mph.
Just as impressive, the 3G Cardio 80i can be set for a maximum incline of 15 levels. Most fold down treadmills are meant for low-impact walking and will feel extremely slow and flimsy if you try to run on them.

With the 3G Cardio 80i Fold Flat Treadmill, you can conserve space and still get a great workout. This 2016 Fit Prof Best Buy winner for Best Treadmill under $2,000 has a heavy duty 3.0 HP motor and a running surface of nearly 60 inches. If offers the stability of a treadmill nearly twice its size and will even impress experienced runners.
The 3G Cardio 80i Fold Flat Treadmill also has some of the best "extras" among fold flat treadmills. It features built-in speakers that you can hook an iPhone or MP3 player up to. It comes with a super warranty: Frame/Motor Lifetime Warranty, Parts 5 Years Warranty and Labor 1 Year In-Home Labor Warranty.
If you are looking for a fold down treadmill, the 3G Cardio 80i Fold Flat Treadmill is for you. 3G Cardio treadmills and vibration training machines are carried by respected dealers all over the nation. Award-winning 3G Cardio products are also available online at www.3GCardio.com.