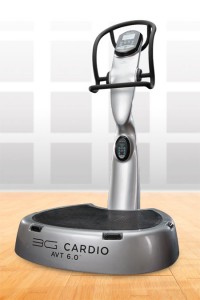 The annual SNEWS Retail Survey Results are some of the most anticipated rankings in the specialty fitness industry each year.
Categories the survey-takers rank include the "best" and "most difficult" companies to work with, and they offer insight into sales and revenue trends.
Among the most coveted honors is to be named one of the most desirable retailers to work with by the actual retailers. Despite being a relative newcomer to the specialty fitness industry, 3G Cardio is extremely honored to be ranked with some of the biggest names in the business.
The 2012 SNEWS survey for "Best Suppliers" list goes like this:
FIRST: Octane (39.4 percent) – "Won over hearts of store owners and managers everywhere, re-capturing the top spot. … Octane was the best because of its quality service, innovation in product design and ease to work with."
SECOND: True and Precor (both with 12.1 percent) – "Precor remains a
favorite because of the support it offers to retailers and its sales reps
are responsive. Plus, some retailers noted, the company continues to offer
great product in both the commercial and retail categories. True was at the top spot last year, but this year it fell to second. Retailers said the company remains consistent and easy to work with."
THIRD: 3G Cardio (9.09 percent) – "A newcomer to the manufacturing space — 3G Cardio — got rave reviews in several sections of the survey. … 3G's great product and service got them top honors, according to some
retailers. Another retailer chose it because its shipping was always on
time, the company's margin is 'very good' and its service for repair is
excellent."
FOURTH: Life Fitness and Body Solid (6.1 percent)
FIFTH: (In alphabetical order) Hoist, Inspire, Landice, Sports Art and,
Troy (3.03 percent).
3G Cardio features the ingenious 3G Cardio 80i Fold Flat Treadmill, along with the best-buy award winning 3G Cardio AVT 3.0, 5.0 and 6.0 Vibration Machines.