When it comes to buying fitness equipment in Michigan and northwest Ohio, there's no one who has better selection, expertise and prices than American Home Fitness.
The guys at AHF are pro's pros, dedicated to helping people get fit and stay fit. The longtime fitness pros at 3G Cardio are also passionate about designing fitness products that are unmatched in quality and value.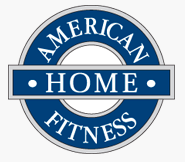 Now, both of these fitness powers are combining forces. 3G Cardio is honored to have our line of award-winning vibration training machines added to the American Home Fitness lineup.
American Home Fitness has many years of experience in specialty fitness and six superstores in Michigan, as well as one in Toledo, Ohio.
The management and sales associates at AHF don't just talk the talk, they walk the walk. They show customers what the best equipment is to use, demonstrate how to use it and even organize events in the community such as the Couch 2 5K program.
American Home Fitness has stores at the following locations:
Lansing (Okemos) — 3544 Meridian Crossing, Okemos, MI 48864
Ann Arbor – 850 W. Eisenhower Pkwy, Ann Arbor, Mich. 48103
Grand Rapids – 3987 28th Street SE, Grand Rapids, Mich. 49512
Novi – 44225 West 12 Mile Road, Novi, Mich. 48377
Sterling Heights – 44937 Schoenherr Road, Sterling Heights, Mich., 48313
Birmingham – 1793 East 14 Mile Road, Birmingham, Mich., 48009 United States
Toledo – 5577 Monroe Street Sylvania Ohio 43560
3G Cardio is excited about AHF customers getting the opportunity to now experience their award-winning vibration training machines.
Vibration training is the fastest growing segment of the fitness industry. And one of the best brands of vibration training to check out is 3G Cardio.
The 3G Cardio AVT 6.0 Vibration Machine ($4,999), 3G Cardio AVT 5.0 Vibration Machine ($3,999), and 3G Cardio AVT 3.0 Vibration Machine ($2,499) have earned "Best Buy" awards from three major independent review sites: www.vibration-machine-reviews.com and www.vibrationplatereview.com and the Fitness Professor.
The 3G Cardio machines compare favorably with other top-rated models that sell for thousands more. Accelerated Vibration Training (AVT), also known as Whole Body Vibration Training (WBV), has been found in studies to help people with all of the following: Circulation, Immune system, Cardiovascular system, Muscle tone, Overall strength, Flexibility, Exercise recovery, Balance, Bone density, Mood, Pain management and Massage therapy.
How can one machine help with such a wide variety of health benefits?
Here's how accelerated vibration training works on the award-winning 3G Cardio 3.0, 5.0 and 6.0 AVT Machines: AVT enables people of all ages and physical abilities to come closer than ever to maximizing the potential of their bodies. The machine uses an up-and-down motion to accelerate training. It allows safe exercise with a greatly increased external load compared to traditional methods.
The person training on a vibration plate should assume and hold common exercise positions, such as a squat, pushup, calf raise or even toe touch. The vibrations will cause the engaged muscles to reflexively contract. Here's the best part – whereas a normal free-weight exercise may only activate about 20-50 percent of the muscle group, the acceleration trainer will allow a person to keep going and engage up to 90 percent of the muscle group. Fast-twitch and stabilizing muscles are more engaged, and become more strengthened and stretched in the process.