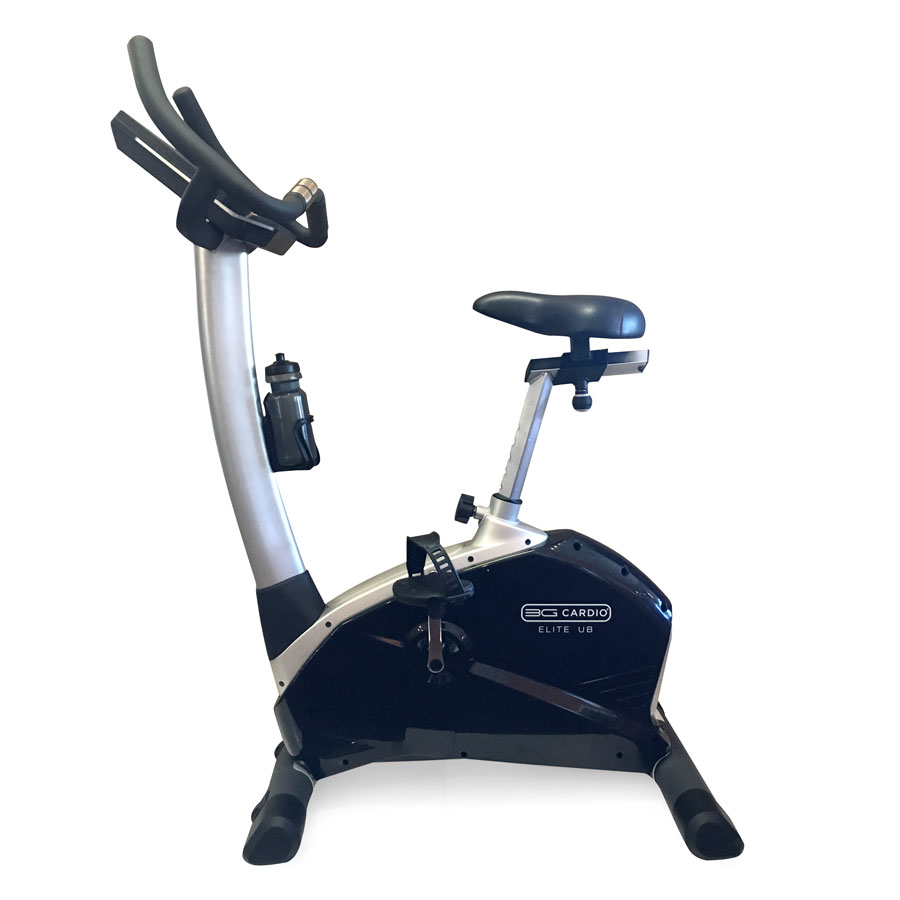 There are many advantages to owning a stationary upright bike, especially if it's a 3G Cardio model.
Here are eight great reasons to ride on the 3G Cardio Elite UB Upright Bike:
1. Since the stationary bike is used inside, you can always get in a workout rain or shine, night or day.
2. The 3G Cardio Elite UB Upright Bike delivers a variety of outstanding features at a great price. 3G Cardio's Elite UB Upright Bike (MSRP $1,299) is much cheaper than treadmills or ellipticals, and cost around $600 to $1,200.
3. Nothing is safer than biking indoors because you don't have to worry about a plethora of outside hazards, ranging from things like cars, uneven terrain that can lead to falls, hazards such as rocks or nails, dogs and more.
4. You can stop anytime you want unlike when riding outside, where you could still have to ride a long distance if you get tired or if it starts to rain.
5. If you have knee or back pain, or want to lose weight, using an upright bike is easier on a person's body than running.
If a person has a lot of joint pain, and-or a lot of weight to lose, consider trying the 3G Cardio Elite RB Recumbent Bike.
6. Spinning classes are a great way to exercise on upright bikes.
7. The 3G Cardio Upright Bike has a variety of features to enhance your workout. Small upper electronic displays make it easy to see over and around the bike and, best of all, you can watch a TV on the wall. There are 12 pre-set, built-in programs and three built-in heart-rate programs. Up to four different user profiles can be saved.
The console displays time, RPM, watts, distance, calories and heart rate.
8. 3G Cardio's Upright Bike is one of the sturdiest on the market, yet it doesn't take up a lot of room. A heavy duty, steel reinforced upright column provides strength and stability. A compact step-through frame allows users to get on and off the bike with ease. An oversized, fully adjustable seat provides optimal comfort and stability.
The dimensions are 41 inches length x 22.5" width and 55" height. The machine weight is 100 pounds.
The 3G Cardio Elite UB Upright Bike transport wheels allow it to be easily moved from room to room with the built-in transport handles. The bike also comes with heart straps compatible for wireless heart rate monitoring, and it has an integrated SmartFan for keeping you cool.