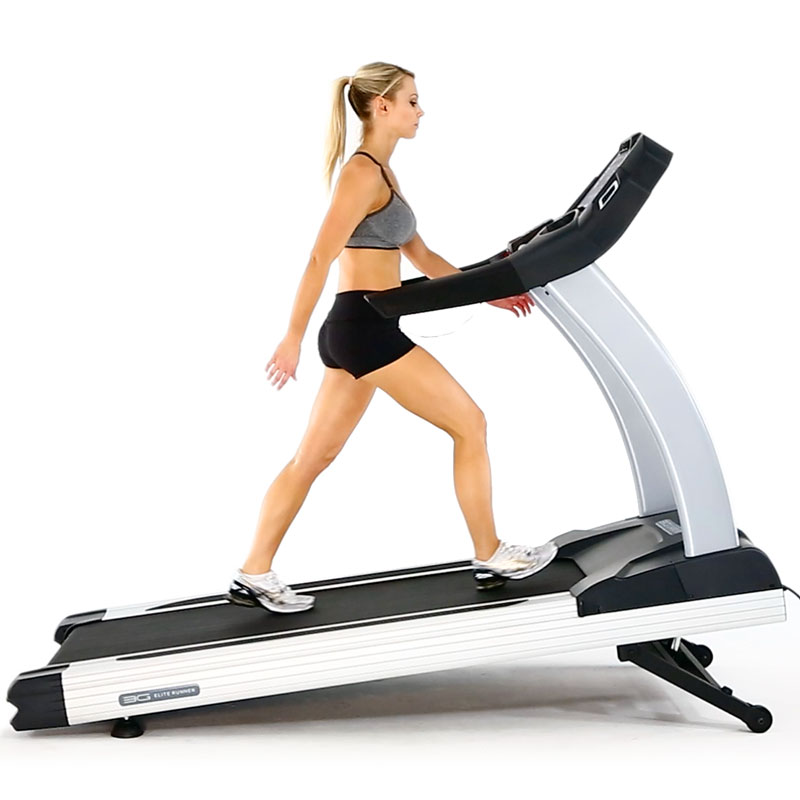 This Christmas give the gift of fitness to yourself, or someone special by purchasing an award-winning 3G Cardio treadmill.
We have a treadmill to fit everyone's needs and they're all on sale until Dec. 12. 3G Cardio treadmills have consistently earned 5-star ratings from amazon.com and we were named the "2016 Treadmill Brand of the Year" by the esteemed Fit Prof.
The 3G Cardio Elite Runner Treadmill (sale price $3,399, save $600) has engineering and components similar to commercial machines that sell for $1,000s more. It's a full-sized, commercial quality machine that sells for thousands less than comparable models.
The Fit Prof awarded the 3G Cardio Elite Runner "The Best Treadmill under $4,000" award for 2016.
The Elite Runner Treadmill has a 22"x 62" running surface that features an innovative and upgraded Ortho Flex Shock belt and suspension system and a 12-mph max speed powered by the 4.0 HP motor.
It has excellent entertainment and programming options, but they don't go overboard like comparable models with unnecessary "bells and whistles" that lead to them being priced for $1,000s more.
As with all 3G Cardio products, the Elite Runner Treadmill comes with one of the best warranties available. There's a lifetime guarantee on the motor and frame for home use, as well as 10 years for parts and two years for labor. For commercial use, the warranty covers five years for the motor, frame and parts and one year for labor.
Many specialty fitness brands have become complacent when it comes to manufacturing treadmills, choosing to focus on very low priced, low quality infomercial type products, or on very expensive health-club, cross-training style machines.
That has left a big void for mid-priced machines, which the 3G Cardio fills as well as any on the market.
With 50 years of combined industry experience, the co-owners of 3G Cardio based in Arizona have designed a dependable and reliable treadmill that brings health club quality to the home.
The Fit Prof wrote, "3G Cardio offers a fantastic good, better, best option for consumers looking to invest in a treadmill built around quality components (rather than fancy computer software). The emphasis is on superior function of the treadmill, not on fancy electronic "extras."
For more information visit 3Gcardio.com, like us on Facebook, or follow us on Twitter and YouTube.